A basic knowledge of electrical installation is required to install this product. If you are unclear at any point, please contact the iDevices Customer Experience Team.
Installation - Single Pole:
Single pole switches are used to control one or more lights or fixtures from a single location.
1. Turn OFF the power at the circuit breaker.
2. Remove the existing faceplate and switch from the gang box. Take a photo of the existing wiring for future reference.
3. Confirm the gang box contains a neutral wire (typically white). If there are no neutral wires present, you may need to run additional wires; please consult a qualified electrician.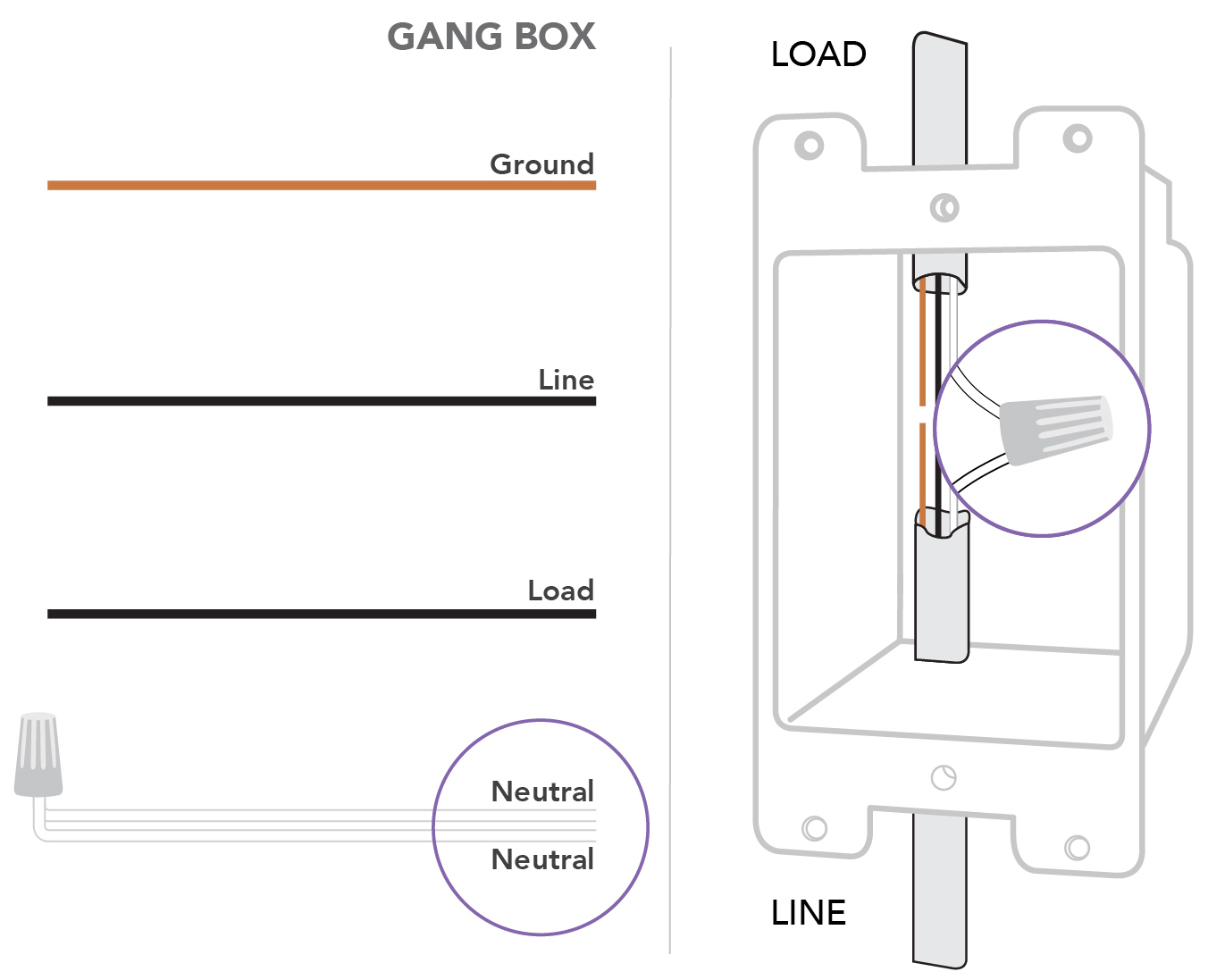 Note: Your home's wiring may differ; please consult a qualified electrician.
4. Remove both wires from the terminals of the existing switch and cap with the provided wire nuts. It's not necessary to remove the ground wire.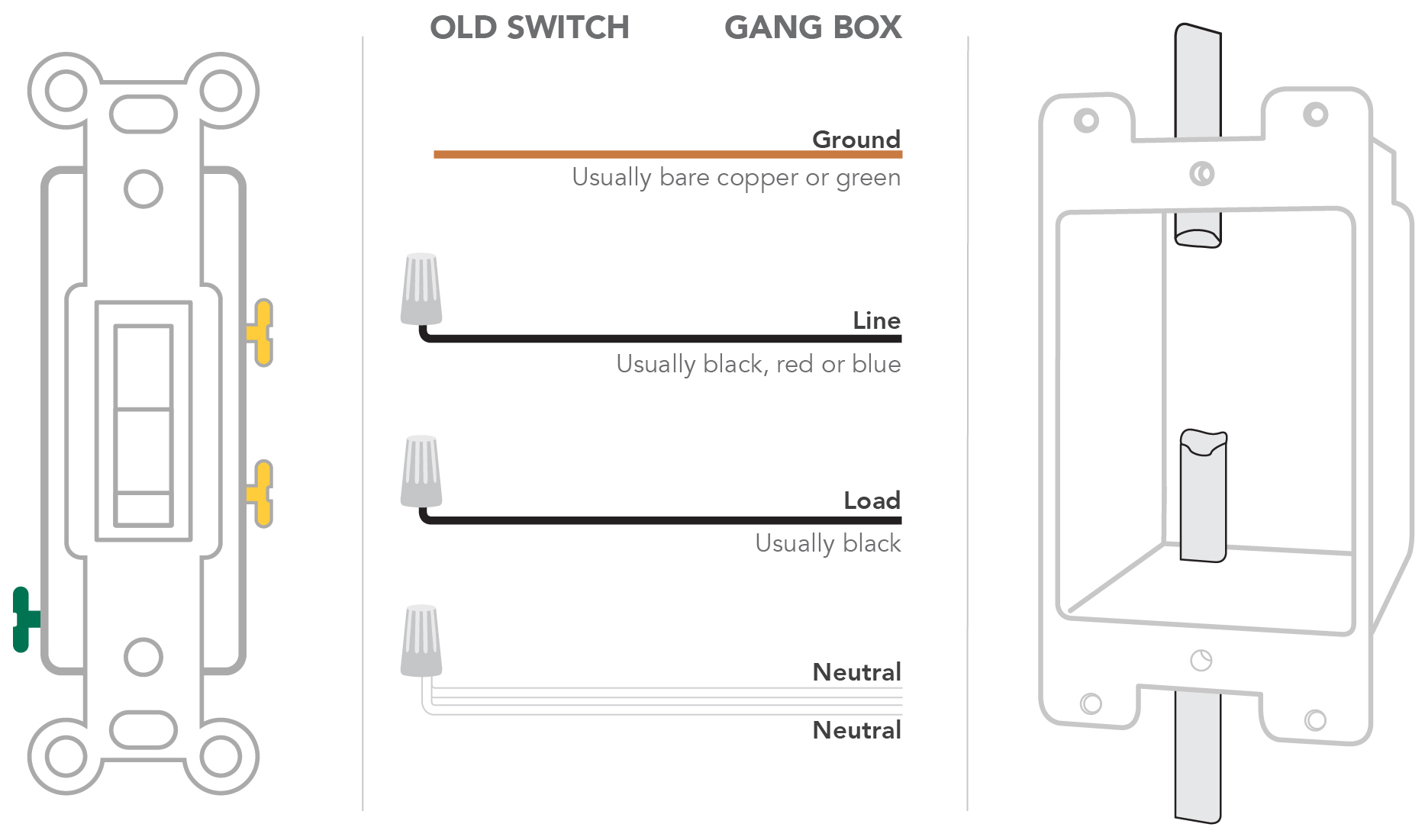 5. Turn the power back ON at the breaker. Using your voltage detector to identify which of the two wires you removed is energized. This is the "line" wire. The wire that is not energized is the "load" wire. Note these two wires for future reference.
6. Turn the power back OFF at the breaker and install the Instinct according to the diagram. Ensure all wire nuts are securely fastened.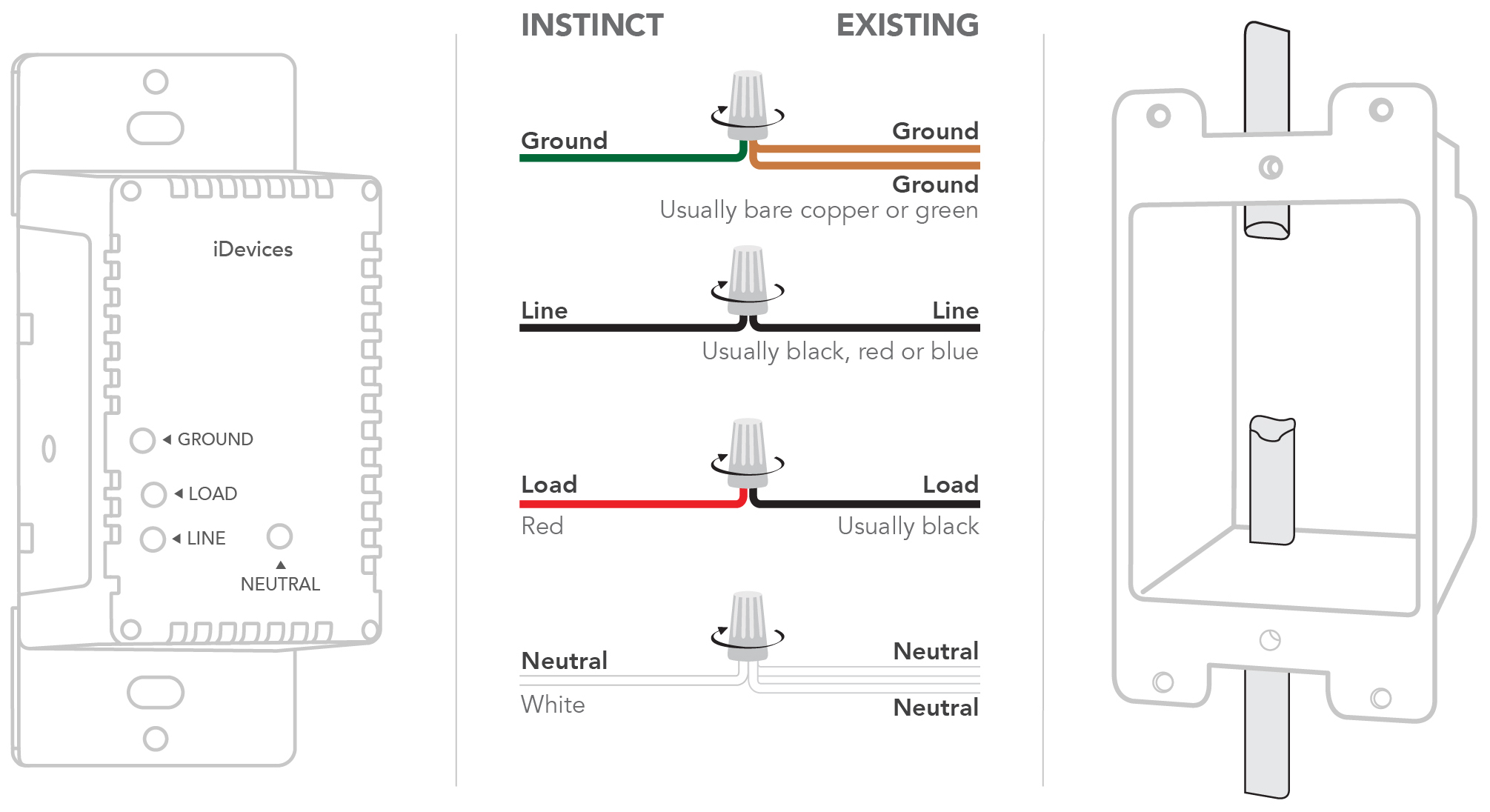 7. Install the Instinct into the gang box and install the wallplate, then the faceplate.
8. Remove the clear plastic protective film from Instinct to ensure the microphones are not blocked.
9. Turn the power back ON at the circuit breaker and confirm that the Alexa ring (4) lights up blue and begins a slow blue spinning LED.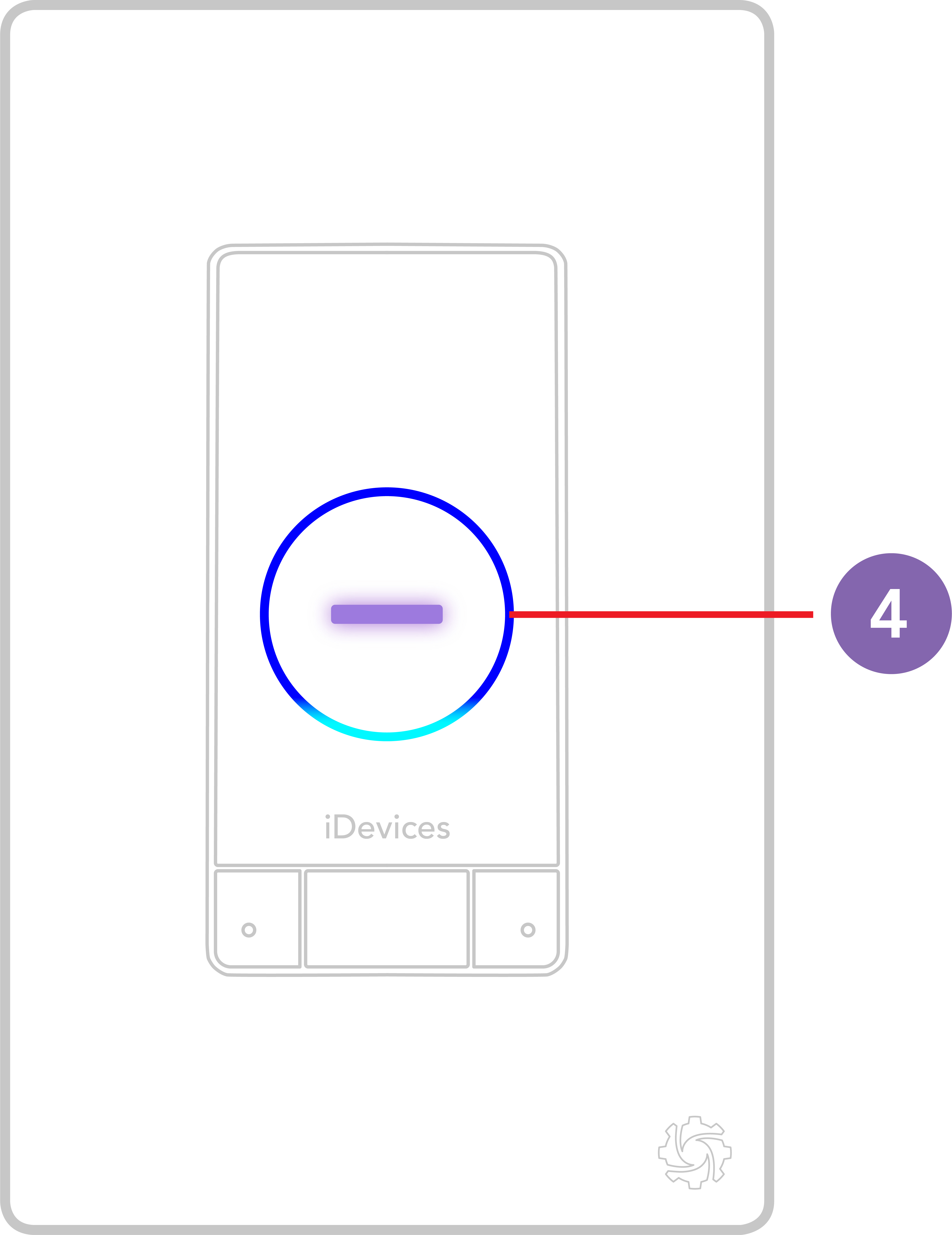 For instructions on setup, visit: Instinct Setup on iOS and Android