Automate your home by creating schedules for your scenes.
With an Apple Home Hub, you also have the option to schedule scenes that have been created at a time of day or sunrise/sunset. Apple devices that can be setup as a Home Hub are: Apple TV 4K, Apple TV 4th Generation, HomePod™, or iPad® running iOS 10 and newer. For more information on using a Home Hub visit: https://support.apple.com/en-us/HT207057
1. From your home dashboard, tap the menu button (☰) in the top right-hand corner.
2. Tap "Schedules."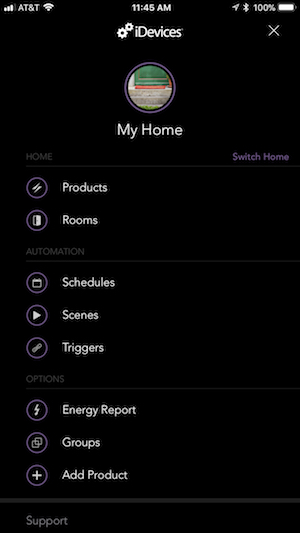 3. Tap "Create a Schedule." and Select "Schedule Scenes."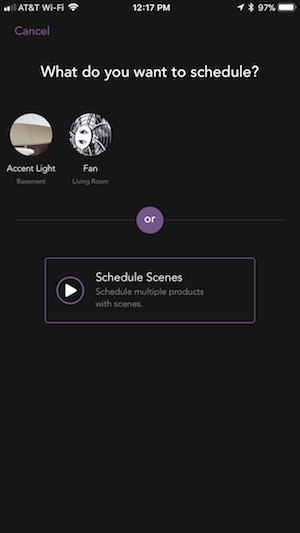 4. Select the Scene you want to schedule or tap "Create New" at the bottom to add a new Scene.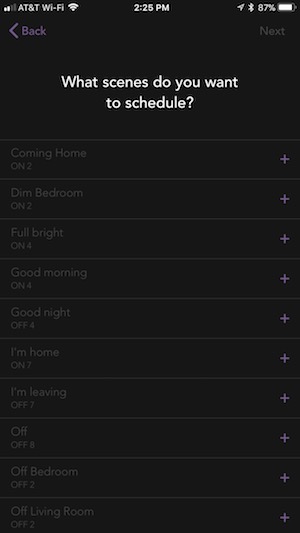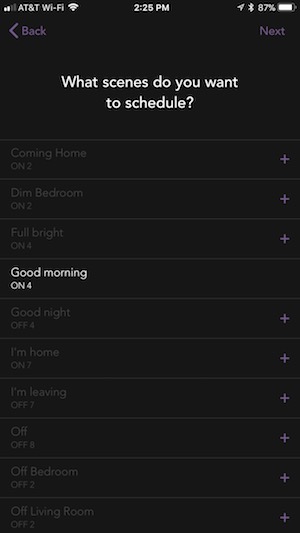 5. Choose when the Scene should occur. Time of day (e.g. Monday-Sunday at 3:00 p.m.) or Sunrise/Sunset (e.g. Monday-Friday at Sunrise).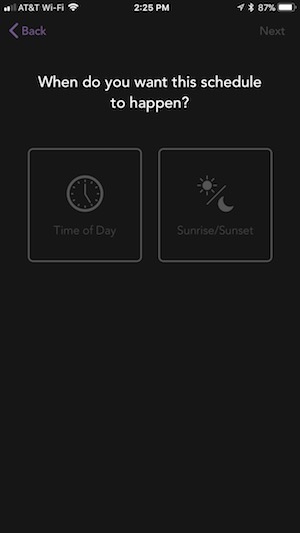 6. If you'd like to customize the schedule, choose the option(s) below then tap "Next" or choose "Skip" to continue without customizing:
End Time: Automatically ends the Scene after a period of time 
People: I'm Home, I'm Not Home, Anyone Is Home, No One Is Home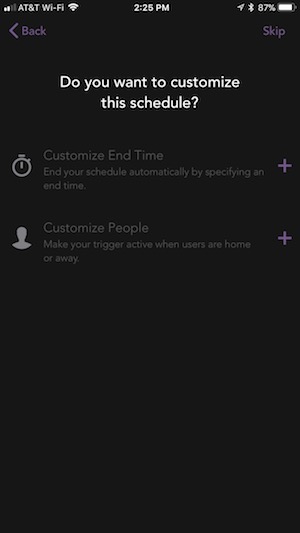 7. Review the Schedule and tap "Done" to save.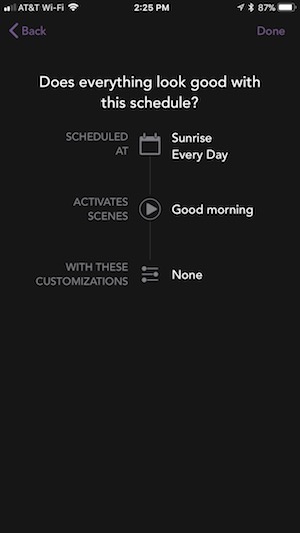 Note: If your iDevices HomeKit™ product has the latest firmware version, your iOS device does not need to be in your Wi-Fi® network to activate the schedule. However, when you first create a schedule, all of your iDevices products must be reachable.