Before pairing the iDevices Socket to your Wi-Fi® network, ensure that your Wi-Fi network is running on a 2.4 GHz b/g/n Wi-Fi band and using WPA or WPA2-Personal security with AES encryption. If you have multiple wireless networks such as a guest network, a 2.4 GHz network, and a 5 GHz network, please connect your phone or tablet to the 2.4 GHz network for initial setup. HomeKit accessories can't be set up on guest networks. Download the latest version of the iDevices Connected app here:
When opening the iDevices Connected app for the first time, several prompts will appear on screen. Allowing these prompts will ensure proper connection to Apple's HomeKit™ Protocol, which is required for setting up a new device. If you are unsure if you allowed all prompts, please go to Settings > iDevices and make sure everything is turned ON.
If Home Data or Synchronize Custom Home were OFF, go to Settings > Wi-Fi and toggle your Wi-Fi OFF and then back ON, before setting up your product.
iOS Setup: 
1. Available devices will be shown at the top of the app, or tap the menu button (☰) then select "Add Product."

2. If you don't see your device, check if the blue setup indicator on the product is blinking fast or slow. If it's blinking slow, hold button down for 3 seconds, release, and confirm fast blink.

3. Once you've located the product you'd like to connect to and tap the add icon.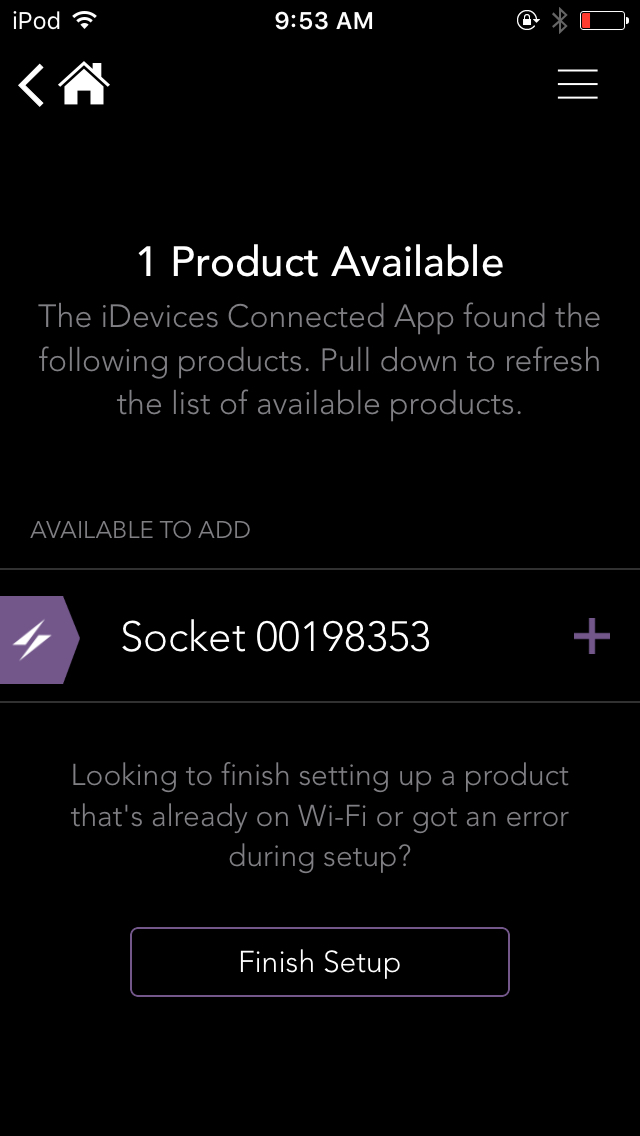 4. Your product will connect to the Wi-Fi network your iOS device is connected to.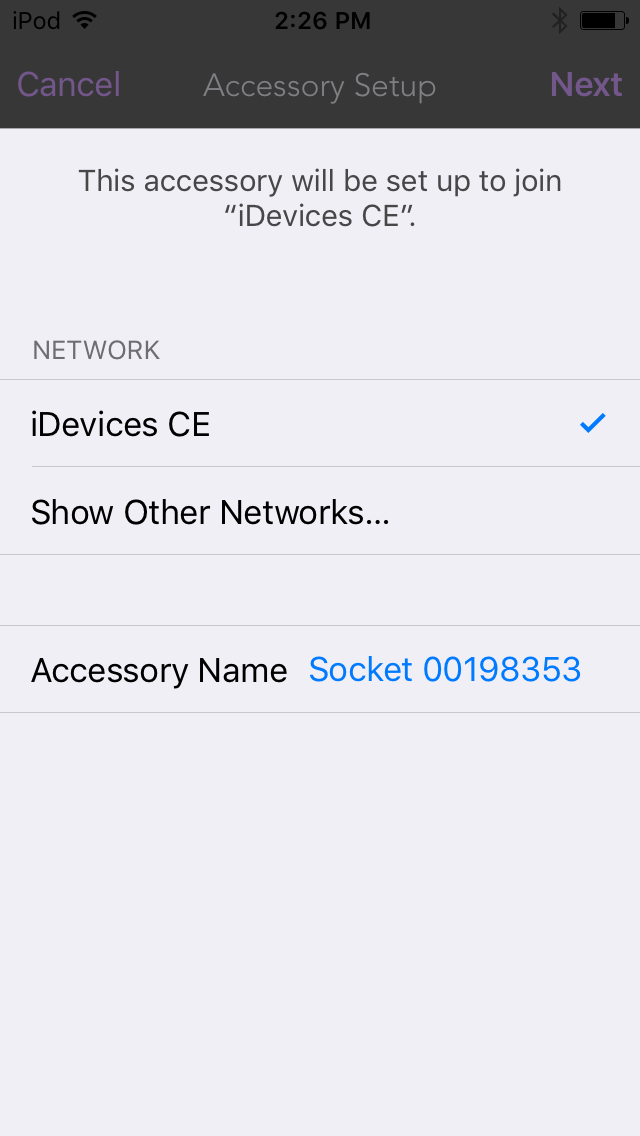 5. The Socket will turn solid blue to indicate it has successfully joined your home network.

6. To ensure the app is adding the correct product, the app will ask you to confirm its identity. The LED on the Socket will blink purple to indicate it is the new product being added.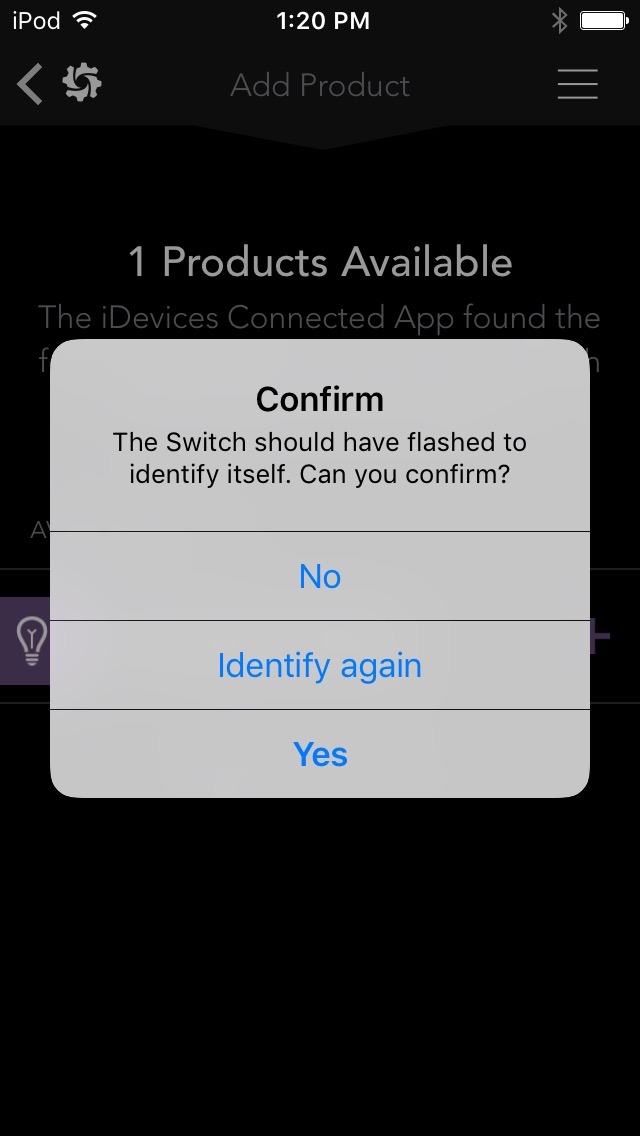 7. When prompted, enter the 8-digit pin previously noted on the Quick Start Guide or back of the Socket. On iOS 9 and higher, you can scan the pin with your camera, instead of entering it manually.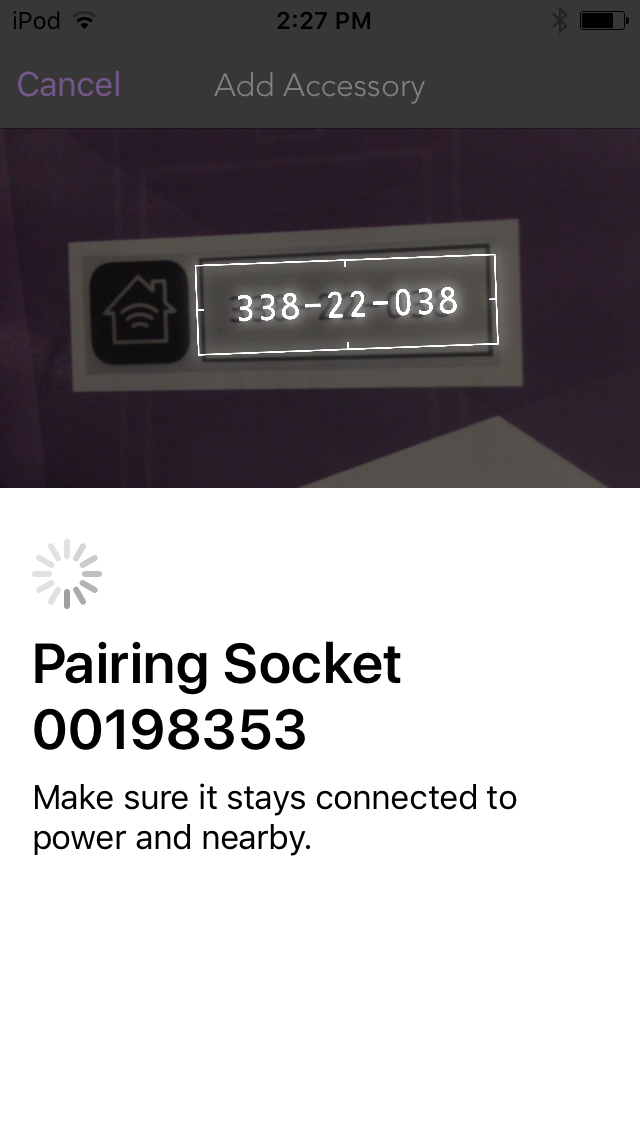 8. The app will now walk you through setting up your iDevices Socket. Select a name for your product.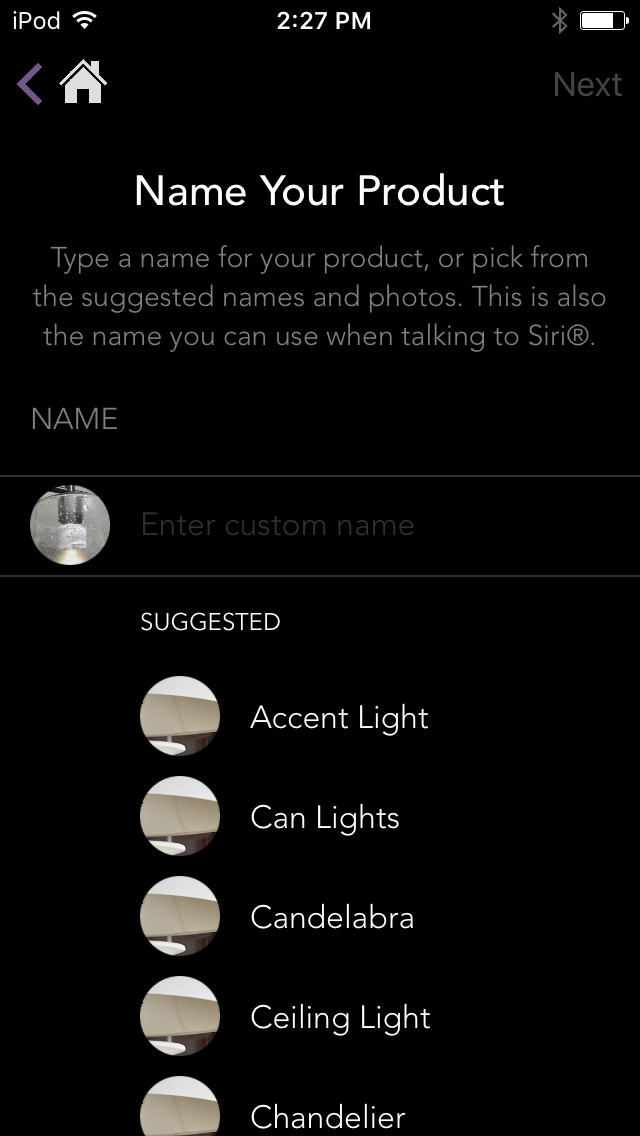 9. Select a name for how Siri recognizes the LED nightlight on the product.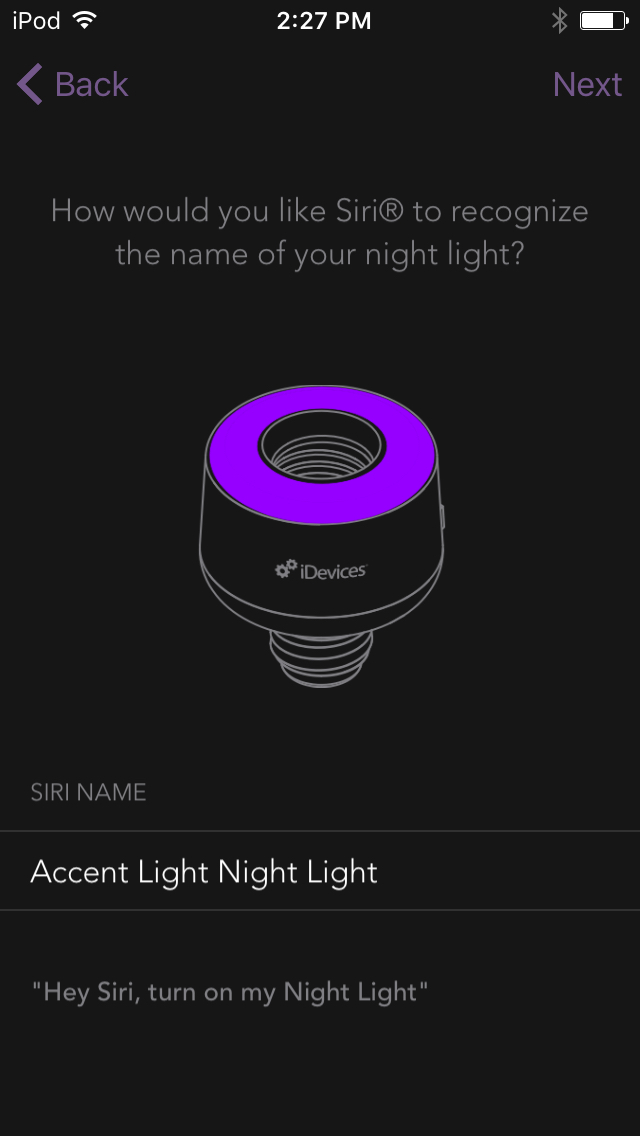 10. Choose a photo for the product. You can use the default photo or take a custom photo.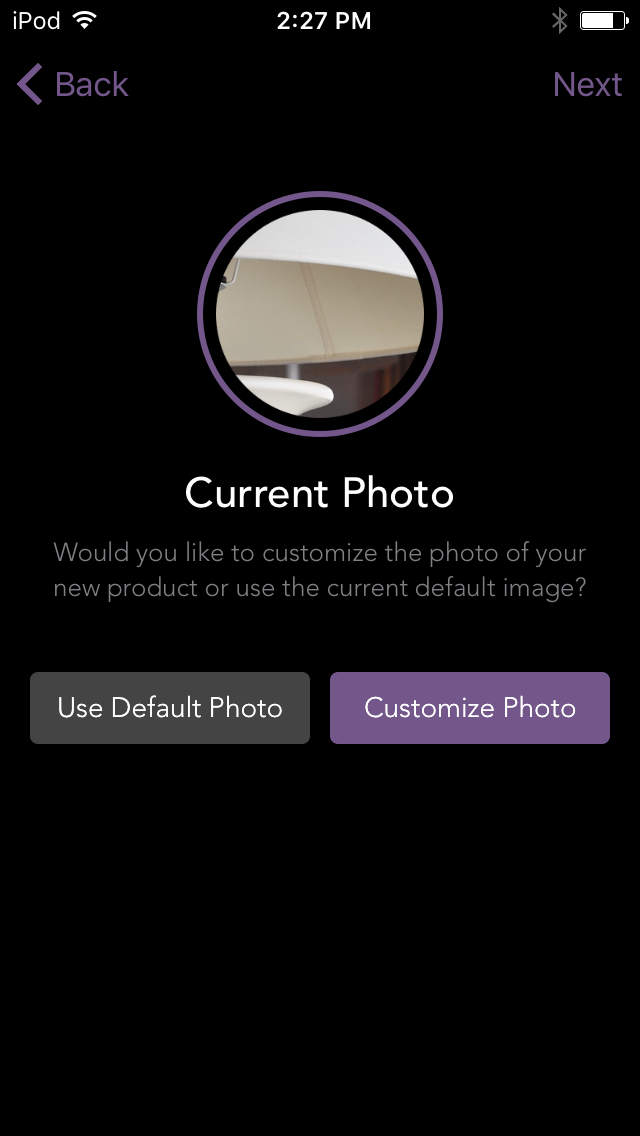 11. If this is your first HomeKit™ product, the app will walk you through creating a home. If you already have a home set up, the app will skip this step and you will be able to assign the product to a room.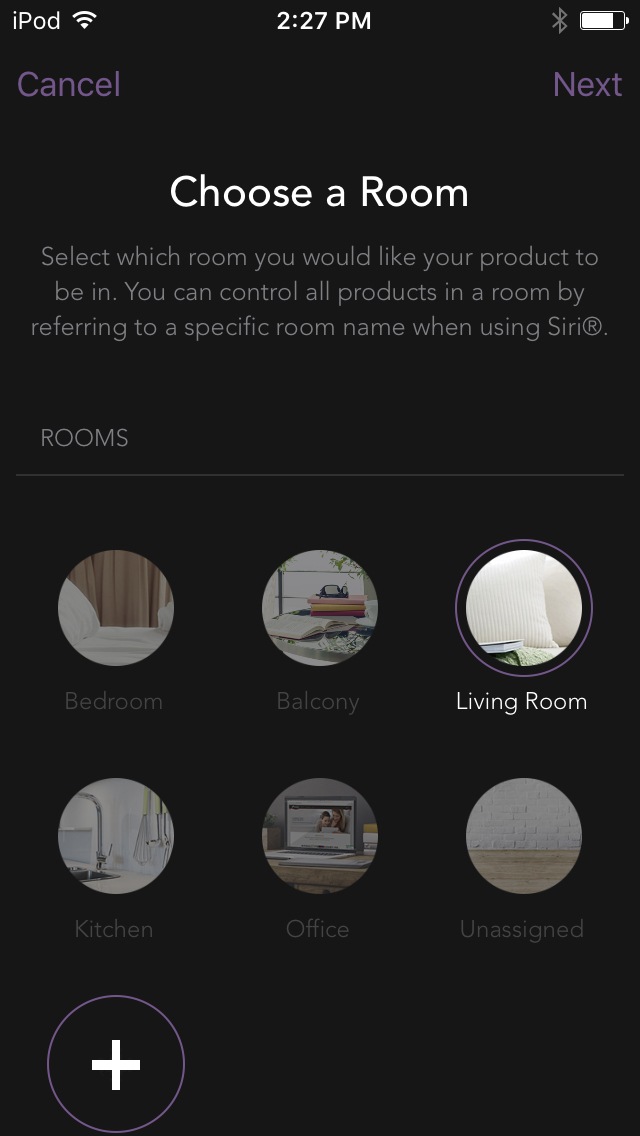 12. Your product is now set up!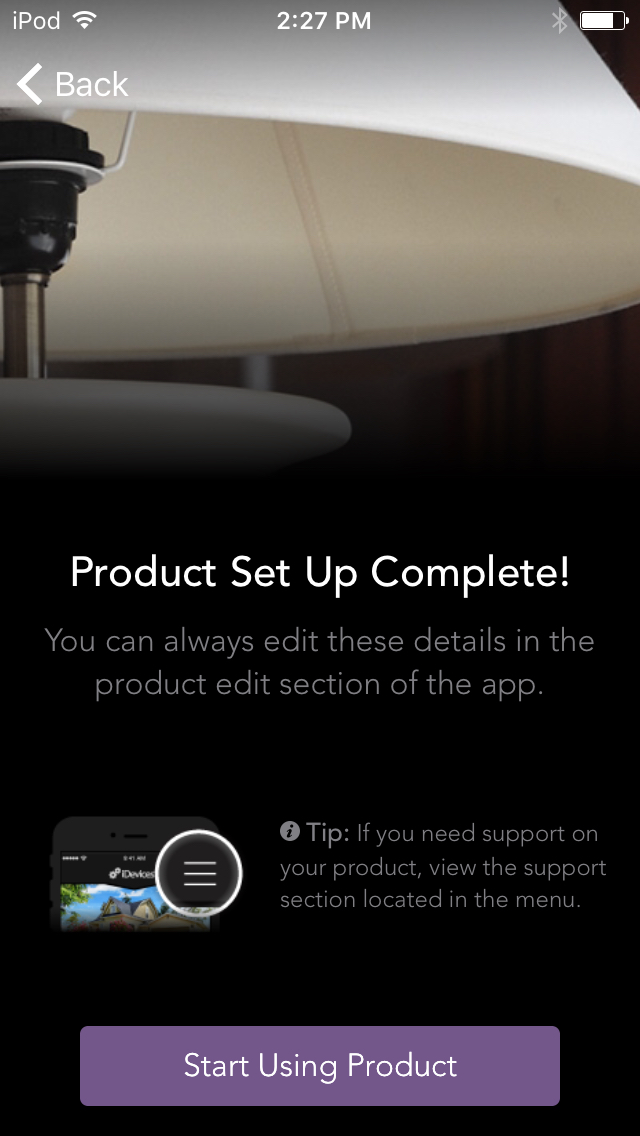 Once set up, you will be able to quickly control the product within the app, or using Siri®. To learn about all the additional features, check out the iDevices Connected app manual for HomeKit.