If you are experiencing issues with your Wall Outlet or if you would like to set up your product on a different Wi-Fi® network, follow these steps to reset your Wall Outlet:
1. Press and hold the 1 OR 2 button for 10 seconds until the LED flashes red.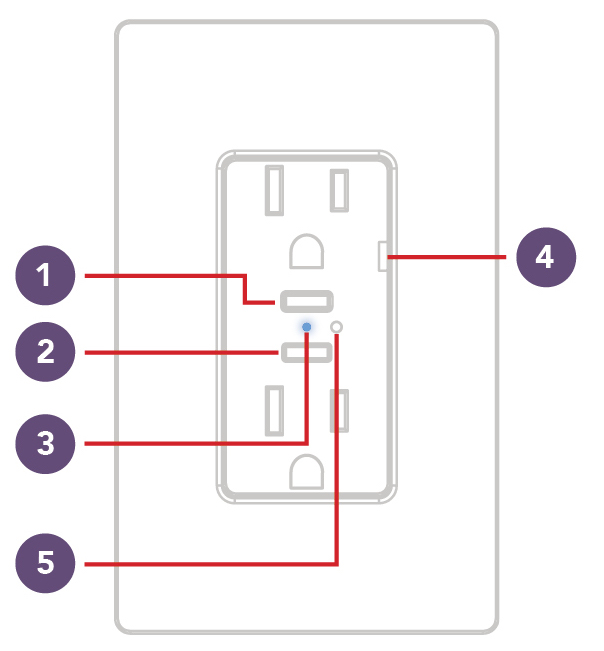 2. Ensure the LED on the iDevices Wall Outlet is rapidly flashing blue which means Wall Outlet is waiting for the handset to configure the accessory's Wi-Fi.
3. Open the iDevices Connected app to complete the pairing to the app.