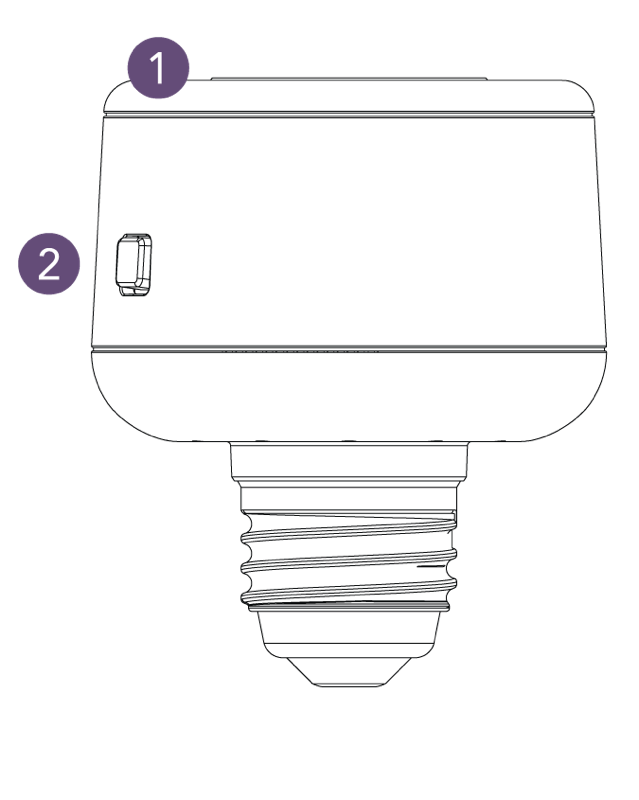 1- Status LED/Night Light
Provides setup status and used as a night light during operation.
2- Turn Accessory On/Off or Device Reset
Single press to turn on.
Single press to turn accessory off.
DEVICE RESET: Press and hold for 10 seconds until LED blinks red. Note: Resetting the device will remove all pairings, schedules and scenes associated with this product.