Your safety is important to us. Electricity is dangerous and can cause personal injury and property damage if handled improperly. A working knowledge of electrical installation is required to install this product. If you are not comfortable working with electricity, do not attempt to install the iDevices Wall Outlet and seek professional assistance from a qualified electrician.
Follow the steps below to install your iDevices Wall Outlet:
1. Take a photo of your existing wiring for future reference. Turn OFF the power to the circuit at your breaker or fuse panel. If you are replacing an existing outlet, verify that the outlet no longer has power before proceeding.
If the outlet is in a multiple-gang box (with two or more switches and/or outlets), make sure that all circuits in the gang box are turned off at the breaker or fuse panel.
2. Wire the receptacle in place of an existing receptacle according to the adjacent diagram with the provided wire nuts. Ensure the wire nuts are fastened securely.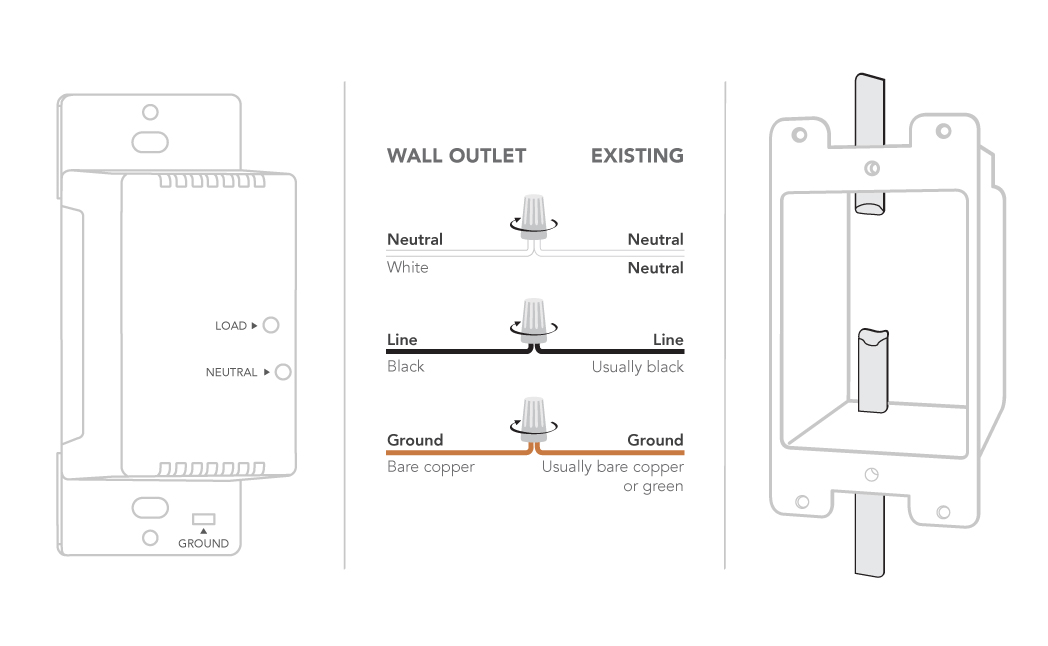 3. Secure the iDevices Wall Outlet back into the gang box.
4. Turn the power back ON at the breaker. If the outlet is connected properly, you should see the LED indicator rapidly flash blue to indicate the unit is ready to connect to the app.