Wireless Communication Setup:
The wireless setup is a two-step process for 3-way and 4-way Switch configuration. First you will pair the Primary Switch to the Secondary Switch, then you will add the Primary Switch to your Wi-Fi network.
1. Ensure power/breaker is turned back ON and the LED on both Wall Switches are solid purple.
2. Locate the Primary Switch. Hold 6 until the LED rapidly flashes blue (3 seconds) then release. Next tap 1 to enter pairing mode. The LED will slowly flash blue.
Next locate the Secondary Switch. Repeat the steps above on the Secondary Switch by holding 6 until the LED rapidly flashes blue (3 seconds) then release. Next tap 1 to begin the pairing mode. The LED will flash blue slowly.
The Secondary Wall Switch will search and pair to the Primary Switch. The LED on each Wall Switch will rapidly blink green 5 times and each Wall Switch will beep 5 times to indicate the pairing process is complete.
For 4-way, repeat the steps above again to pair the Primary Dimmer Switch to the remaining Secondary Dimmer Switch.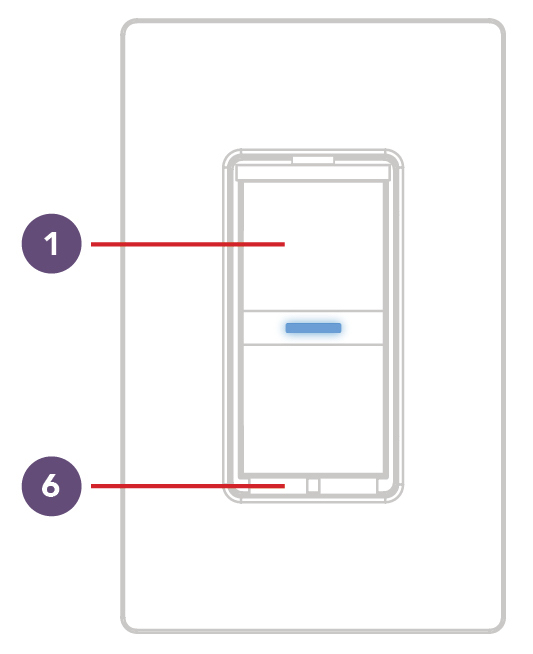 Connecting To The Wireless Network:
1. On the Primary Switch press and hold 6 for 3 seconds and release when the LED rapidly flashes blue. Next Tap 2 to begin the Wi-Fi connection process.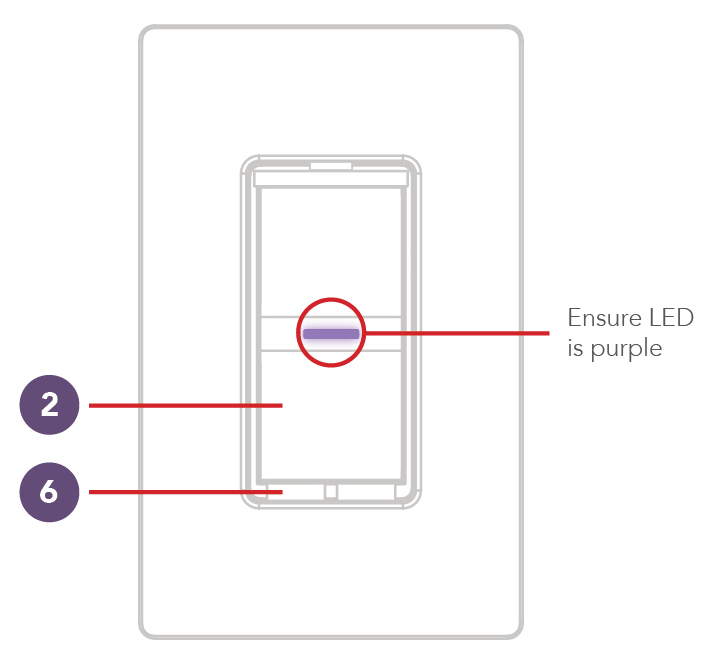 2. Launch the iDevices Connected app and you will be guided through the process of connecting your Wall Switches. 
Android Setup:
1. Please ensure Bluetooth is enabled. Bluetooth is used to pair your Android device and Smart Home Product. 
2. Please ensure Wi-Fi® is enabled. After pairing is complete all communication between your Android device and Smart Home Product is done via Wi-Fi.
3. Make note of your Wi-Fi network name and password for later in the setup process.
4. Locate and launch the iDevices Connected App.
5. Select your Google Account to link to iDevices Connected when prompted. 
6. Tap on the three lines in the upper left-hand corner (☰).
7. Tap Add Product.
8. The iDevices Connected app will locate the product in pairing mode. If more than one product is in pairing mode, the app will ask you to identify if the LED is flashing purple. Locate the product flashing purple to continue setup of that product.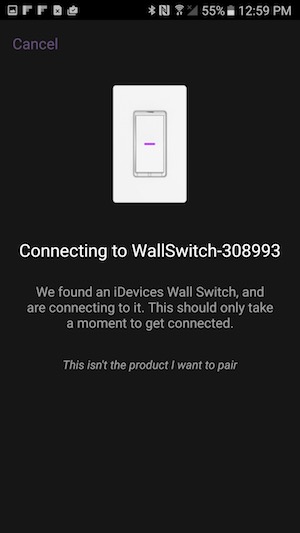 9. Choose the Wifi network that your product will pair to.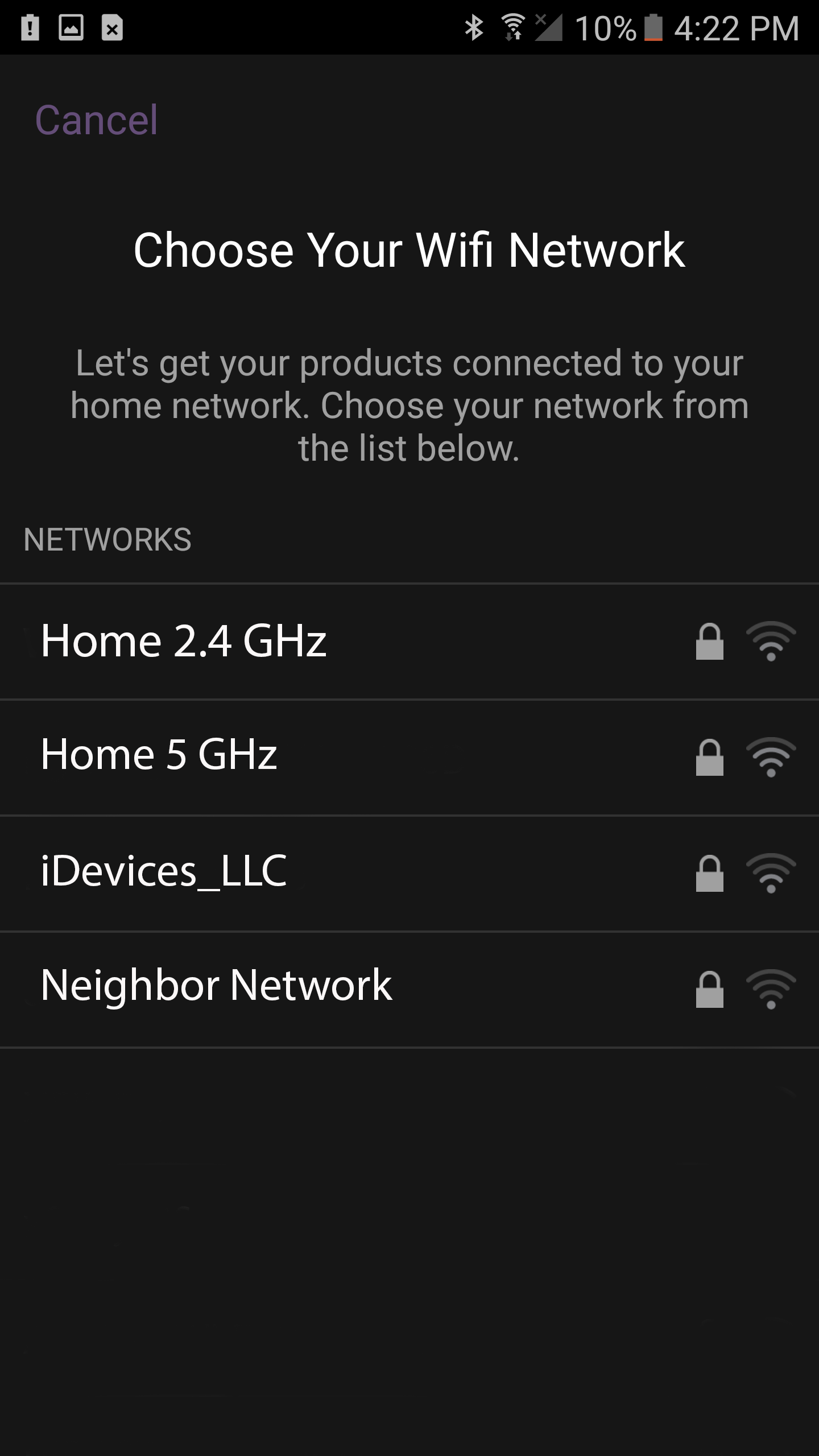 10. The product will pair via Bluetooth, then connect to the Wi-Fi network.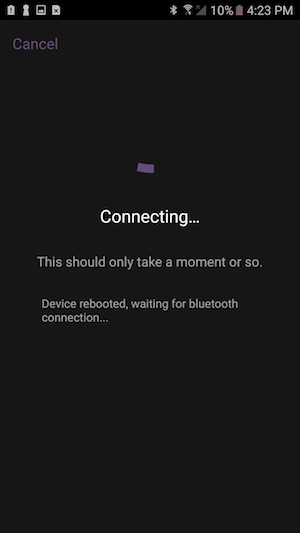 11. If your Wall Switch required a firmware update it will prompt you to install the update.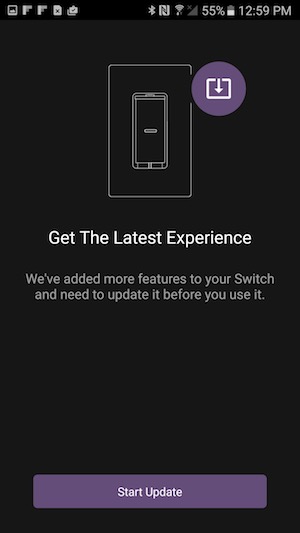 12. Name your product. Choose a suggested name or enter a custom name.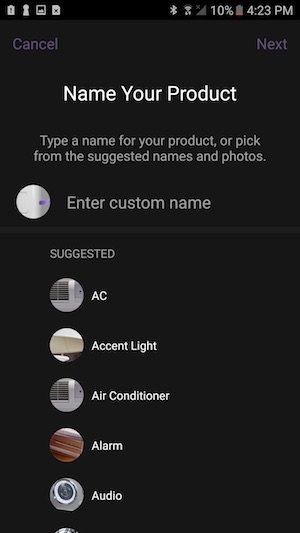 13. Select a photo for your product. Use the default photo or take a custom photo.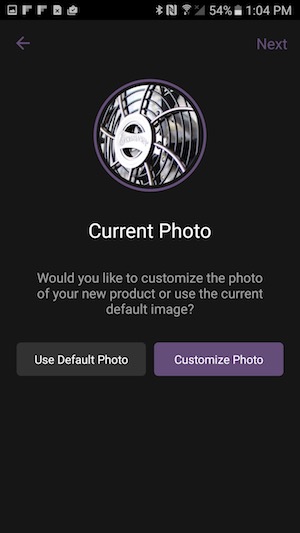 14. Select a Room for your product to be located in.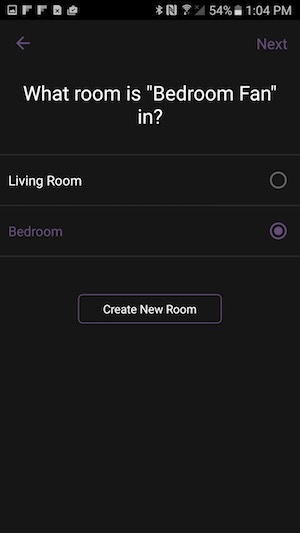 15. Register your product.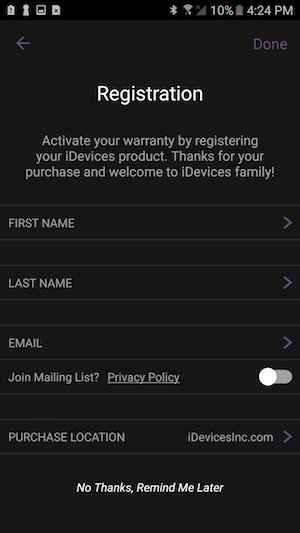 16. Your product setup is complete. Tap "Start Using Product".