You can change the name of your product at any time! Follow the steps below to change the name of your product on iOS devices:
1. From the dashboard, tap on the product you would like to edit.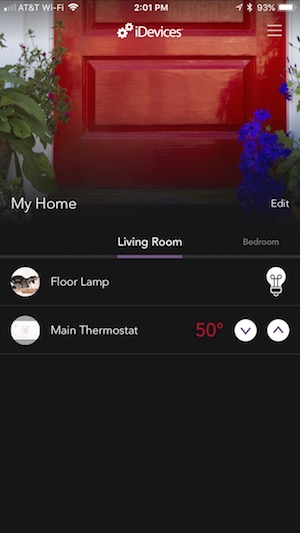 2. Tap "Edit" to the right of the current product name.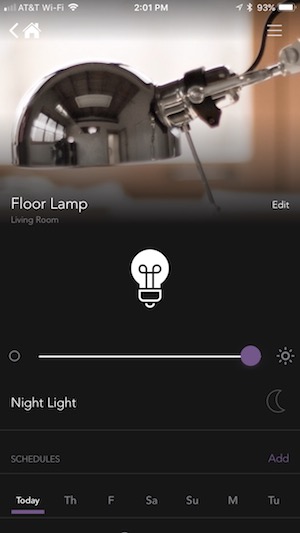 3. Tap on the name of the product. This will bring up various preset naming options to choose from, or you can tap on the name at the top to type in a custom name.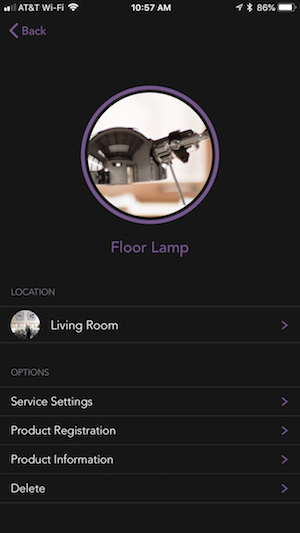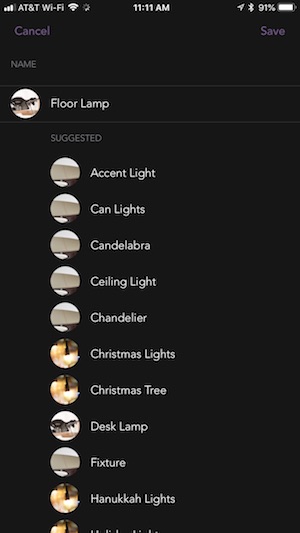 4. Once you have selected or typed in the new name, tap "Save" on the top right-hand corner of the screen.   
If the name of the product includes the words "Light" or "Fan," it will change the Associated Service automatically. This allows Siri® to recognize the device as a light or fan. When you say, "Siri, turn on the lights/fans in my home," Siri® will recognize that device and turn on the connected accessory.