Automate your home by creating schedules for your iDevices products.
Note: When using an iDevices product with both an iOS and Android device, schedules set up on the Android device will be overwritten by any iOS device running iOS 10 that attempts to create a schedule.
Follow the steps below to set up a schedule:
1. From your home dashboard, tap the calendar icon at the top
2. Tap the + sign at the bottom right-hand corner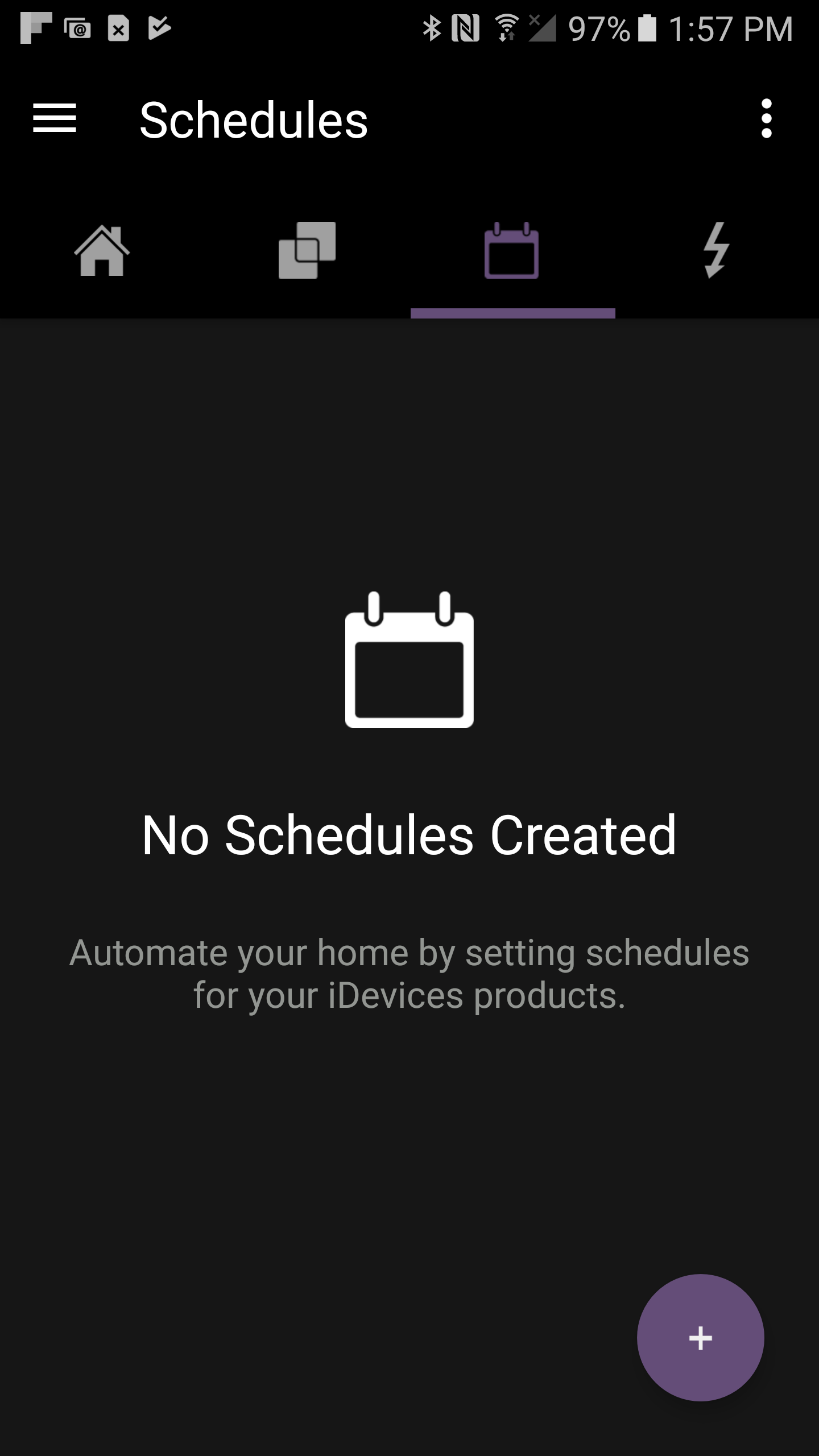 3. Select the product you would like to schedule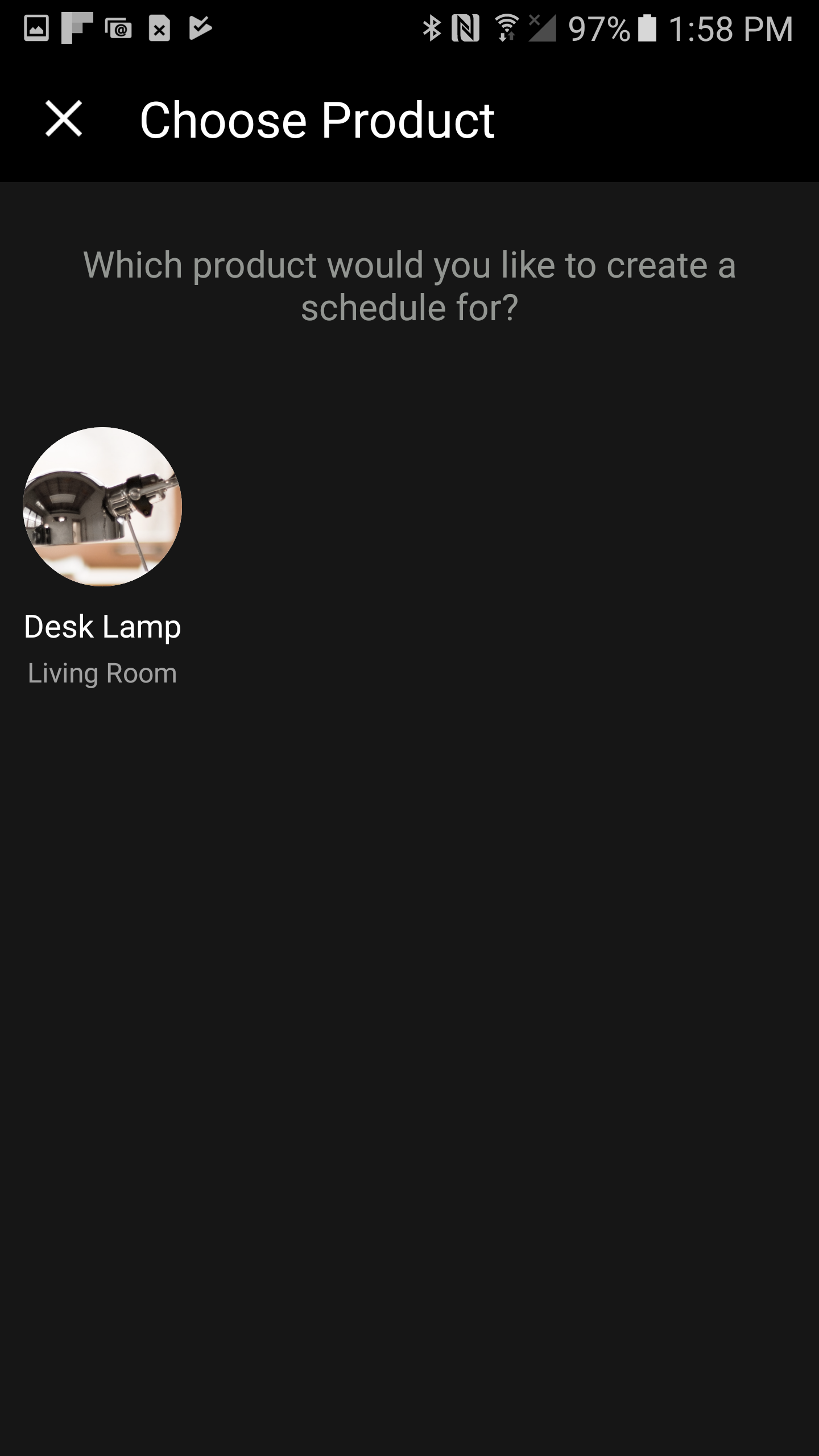 4. Choose the action for the product by selecting on or off; you can also adjust the night light as well as the brightness for dimmable products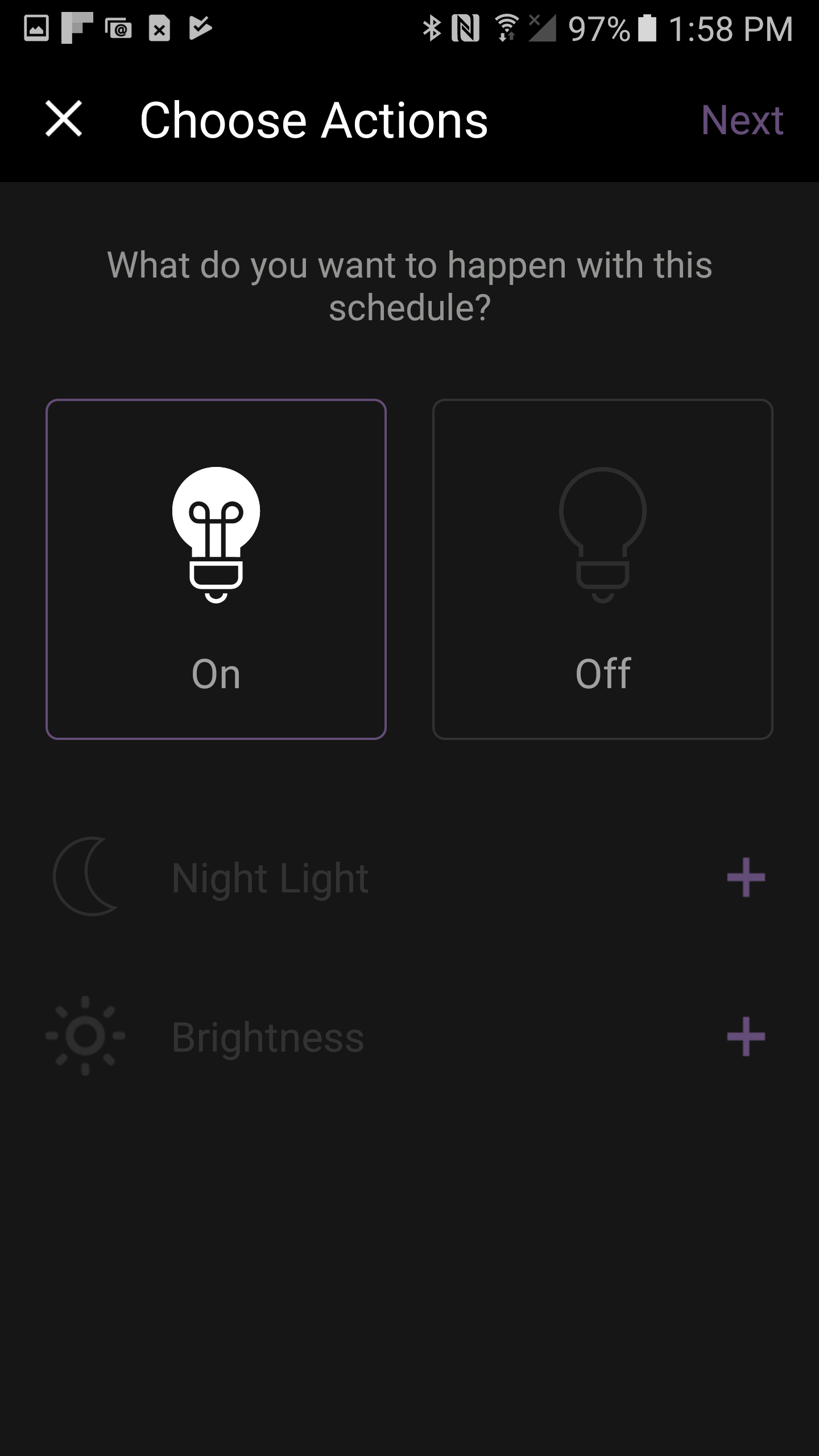 5. Set the time and days you want the schedule to activate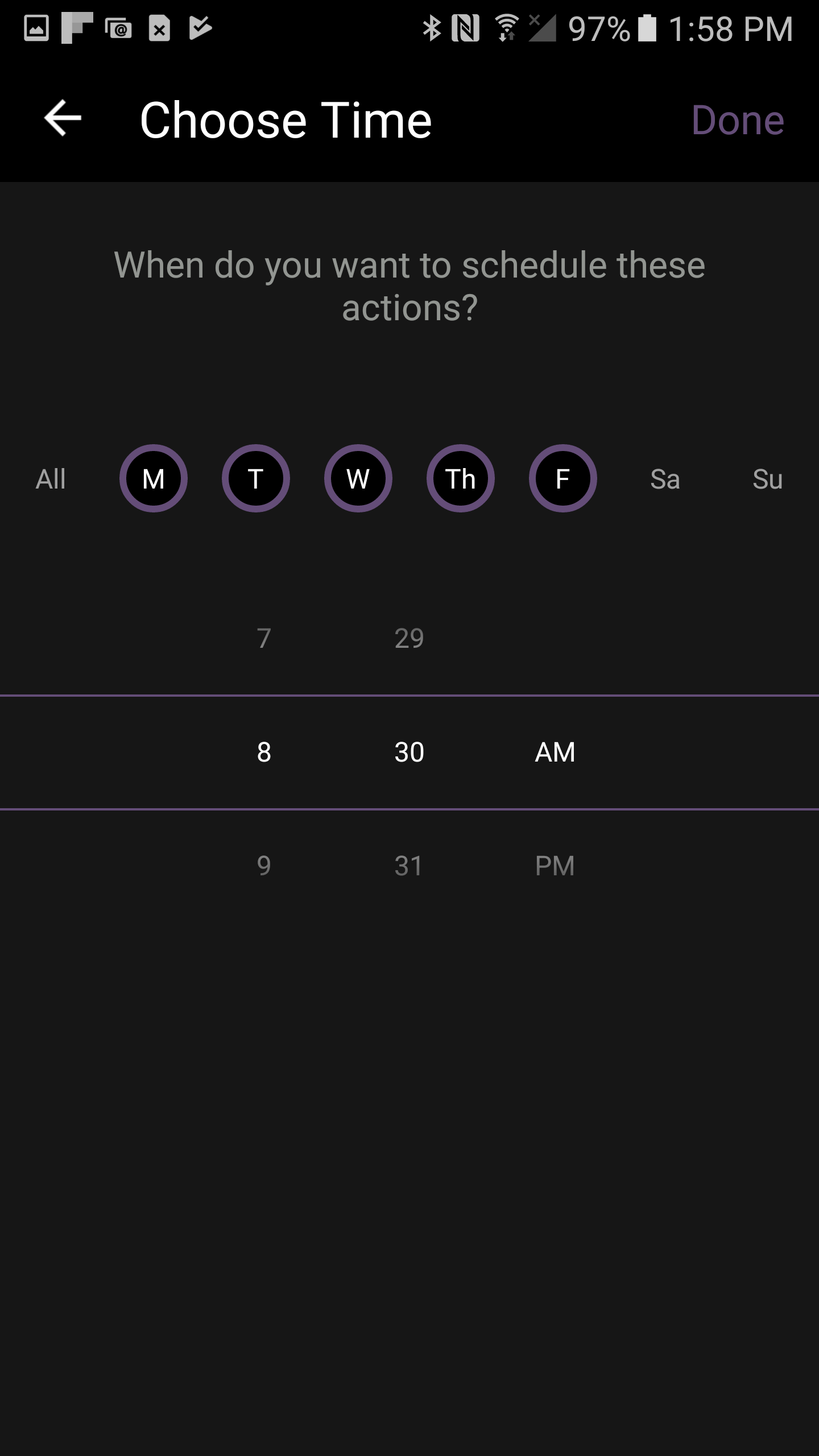 6. Tap "Next"
7. Tap "Done" to save
From the schedules timeline, you can see the current day and what times your products will turn on and off. Scrolling down will bring you through the schedules on upcoming days. From this view, you can also tap on an event to adjust its schedule (power state, time and days).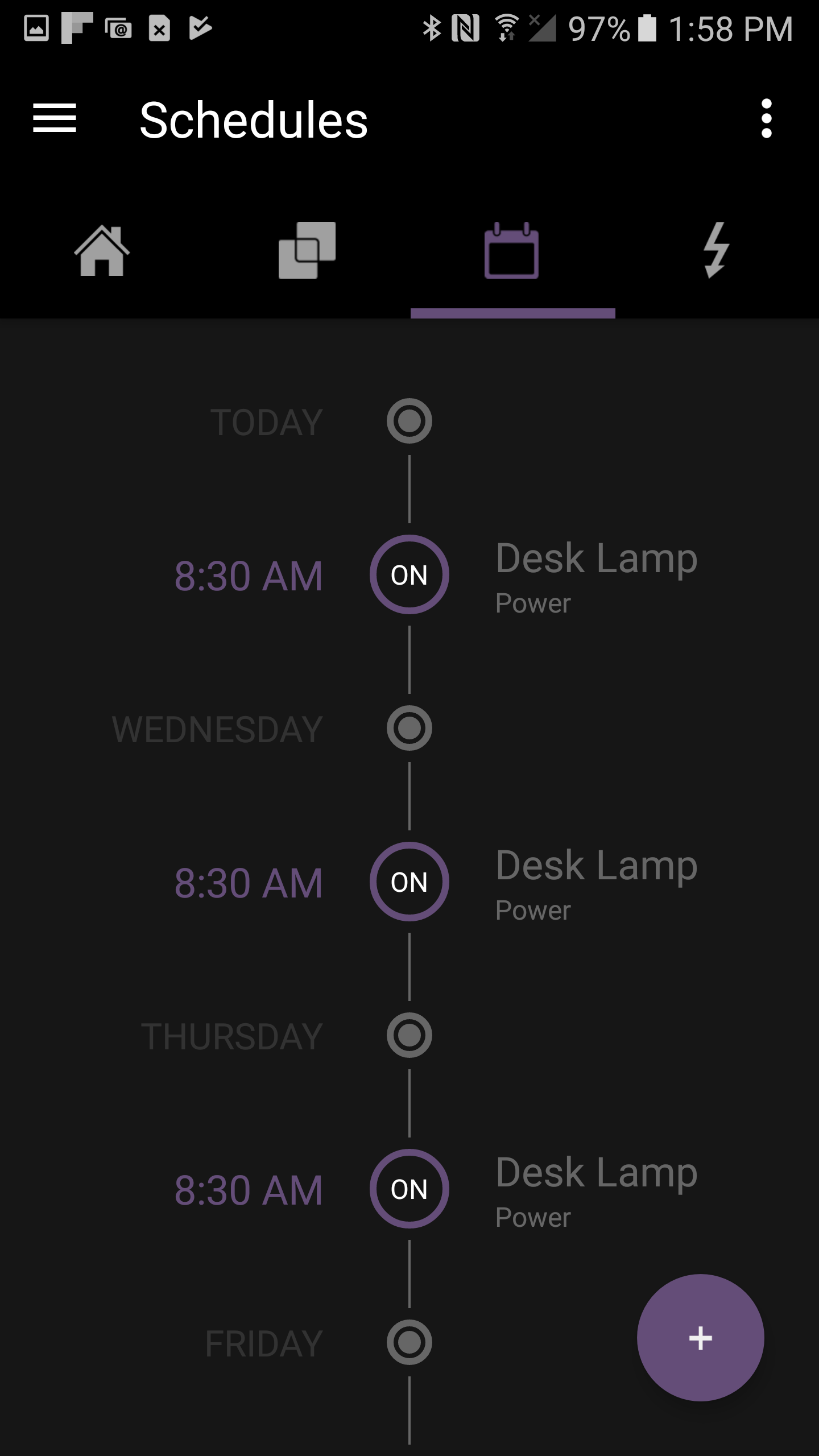 Note: If your product is connected to both an iOS and Android device, schedules can only be viewed on Android devices. Any changes you would like to make to your schedules must be made from the iOS device.