Automate your home by creating schedules for your iDevices products.
1. From your home dashboard, tap the menu button (☰) in the top right-hand corner.
2. Tap "Schedules."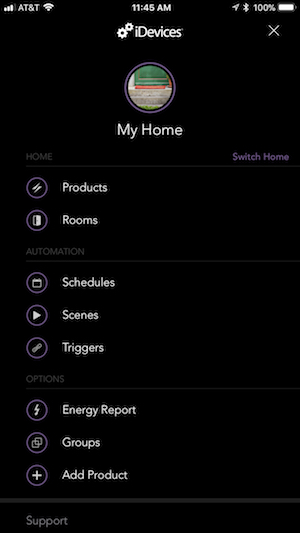 3. Tap "Create a Schedule."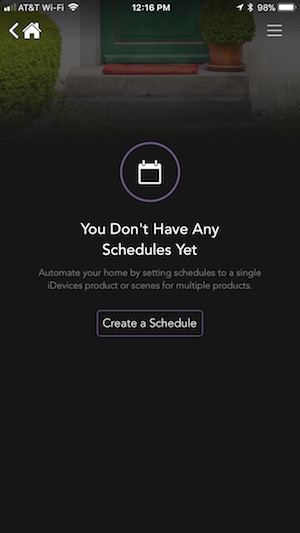 4. Select the product you would like to schedule. If you have an Apple Home Hub you will see an additional option to schedule scenes. To learn how to schedule scenes Click Here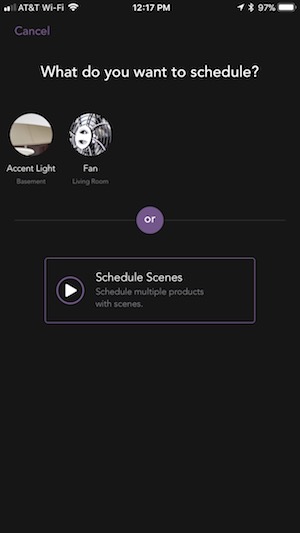 5. Choose what the accessory should do in this schedule (turn on, turn off, brightness, temperature set point, etc.). For products with a night light, you can also turn the night light on or off within the same schedule. Then, tap "Next"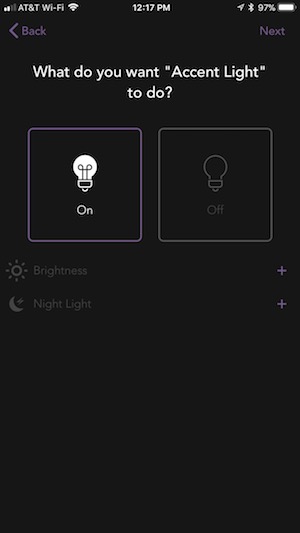 6. Select the day (or days) and time this schedule should take place.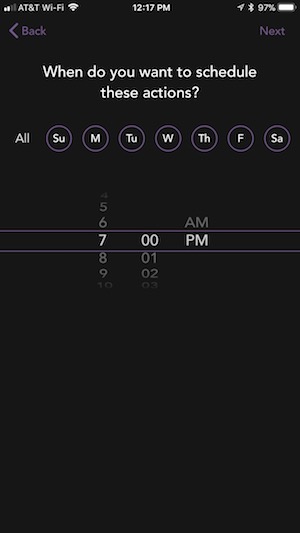 7. Review the schedule details, then tap done.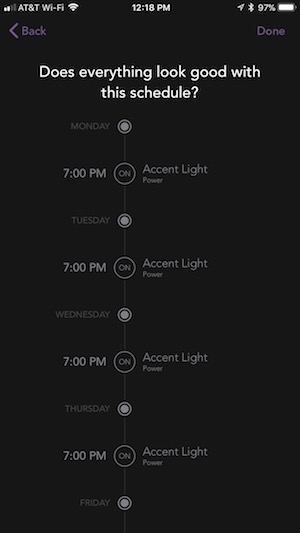 Note: When you first create a schedule, all of your iDevices products must be reachable. If you attempt to create the schedule and receive, "Error: Invalid Value Type." Please update the firmware, then create the schedule again. To learn how to update firmware Click Here