Once you've completed setting up your new product or have adjusted the name of the product and you're connected to your home Wi-Fi® network, open the iDevices Connected app. For instructions on updating the name: 
1. Tap the menu button (☰), scroll down and tap "Settings."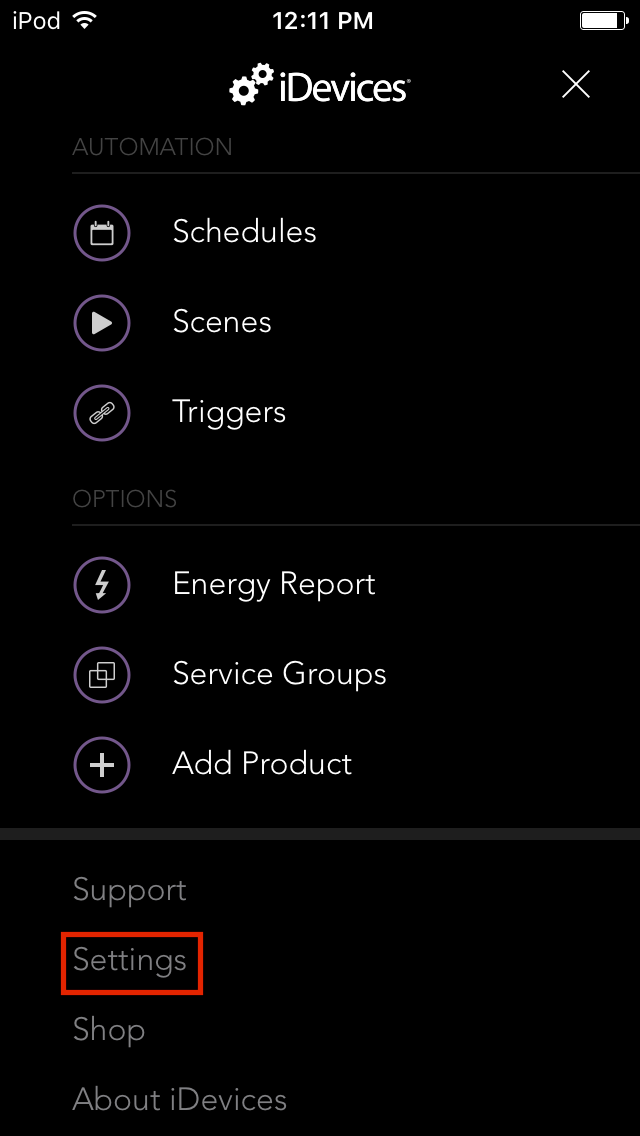 2. Scroll down and tap "Amazon Alexa."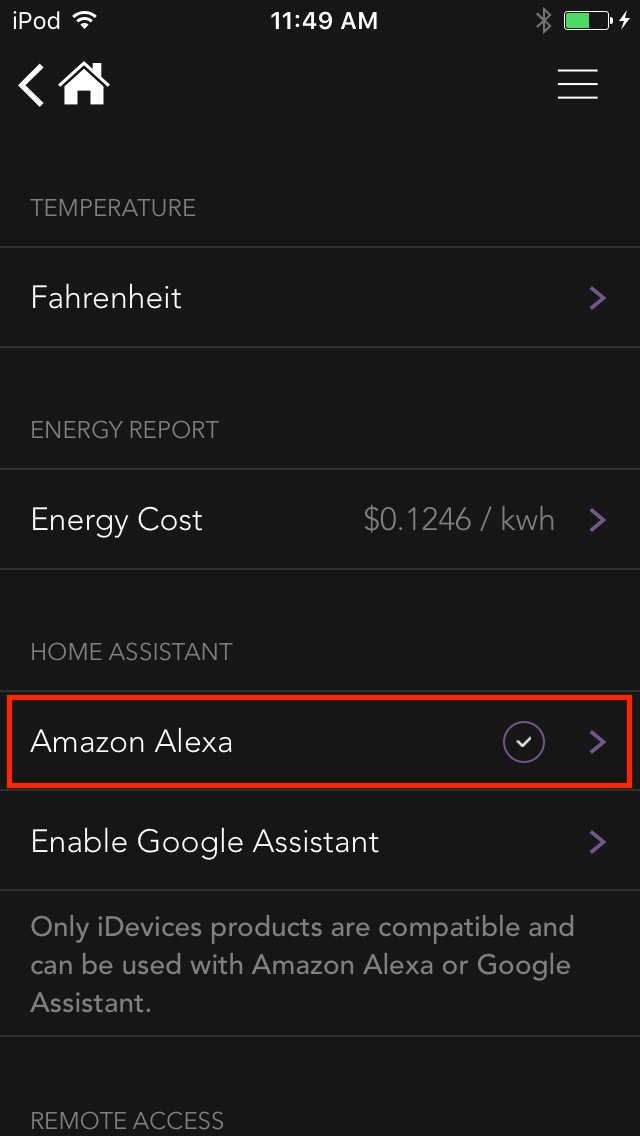 3. Next, tap "Check Link Status."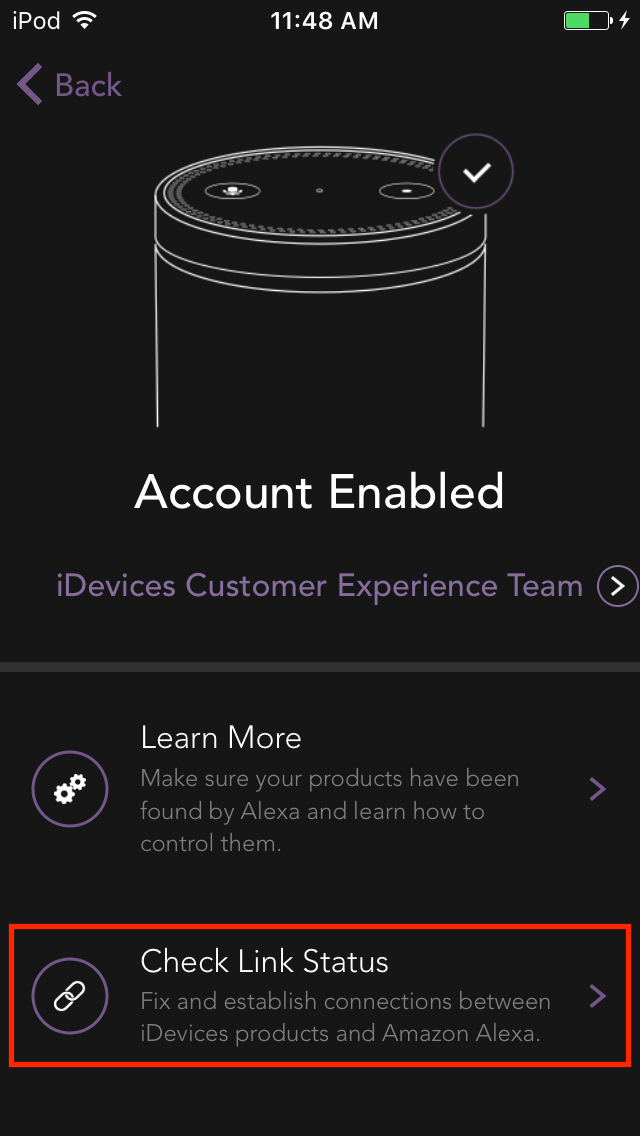 4. If all of your products are successfully linked, open the Alexa app and run discovery, or say "Alexa, discover devices."
5. Alexa should now discover your new product or any name changes.