Each time you open the iDevices Connected app, it will scan your local network for iDevices products that need updated firmware. If you do have a firmware update, you will see a triangle icon in the upper right corner. If you do not have a firmware update, you will not see the icon.
If your product is paired to both an iOS device and an Android device, only 1 mobile device should update the firmware.
To Start Firmware Updates:
1. Tap the notification icon in the top right-hand corner, if there is one available.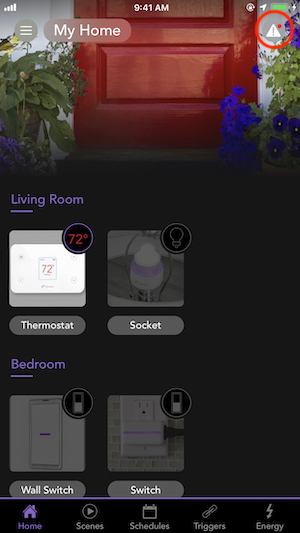 2. Tap "Update All" to start the download and installation of the new firmware for all available products.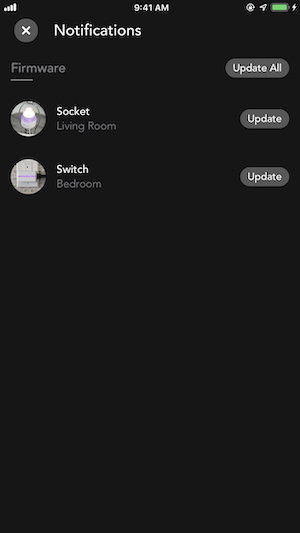 Note: The iDevices Connected app should be open throughout the entire update process. If the app is closed or sent to the background, the update process will pause.
3. Depending on the iDevices product, a typical firmware update will last 5-7 minutes. As the update is being performed, the text under the product name will read Downloading, then Installing and then will show "Update Complete!" when finished.
Note: During the download and installation process, it's normal for the product LED to flash and the connected accessory to turn on and off.