The iDevices Instant Switch uses a standard CR2032 battery ONLY. The battery lasts up to 2 years.
Follow the steps below to replace your Instant Switch battery:
Access the battery by pressing in the module assembly where noted and tilting the top toward you to remove from the mounting plate.
After the module assembly has been removed, the battery will be visible on the back.
Remove the battery by inserting your finger into the notch and pulling it toward you.
When replacing the battery, be sure to install with the positive side (+) facing out, so it is visible.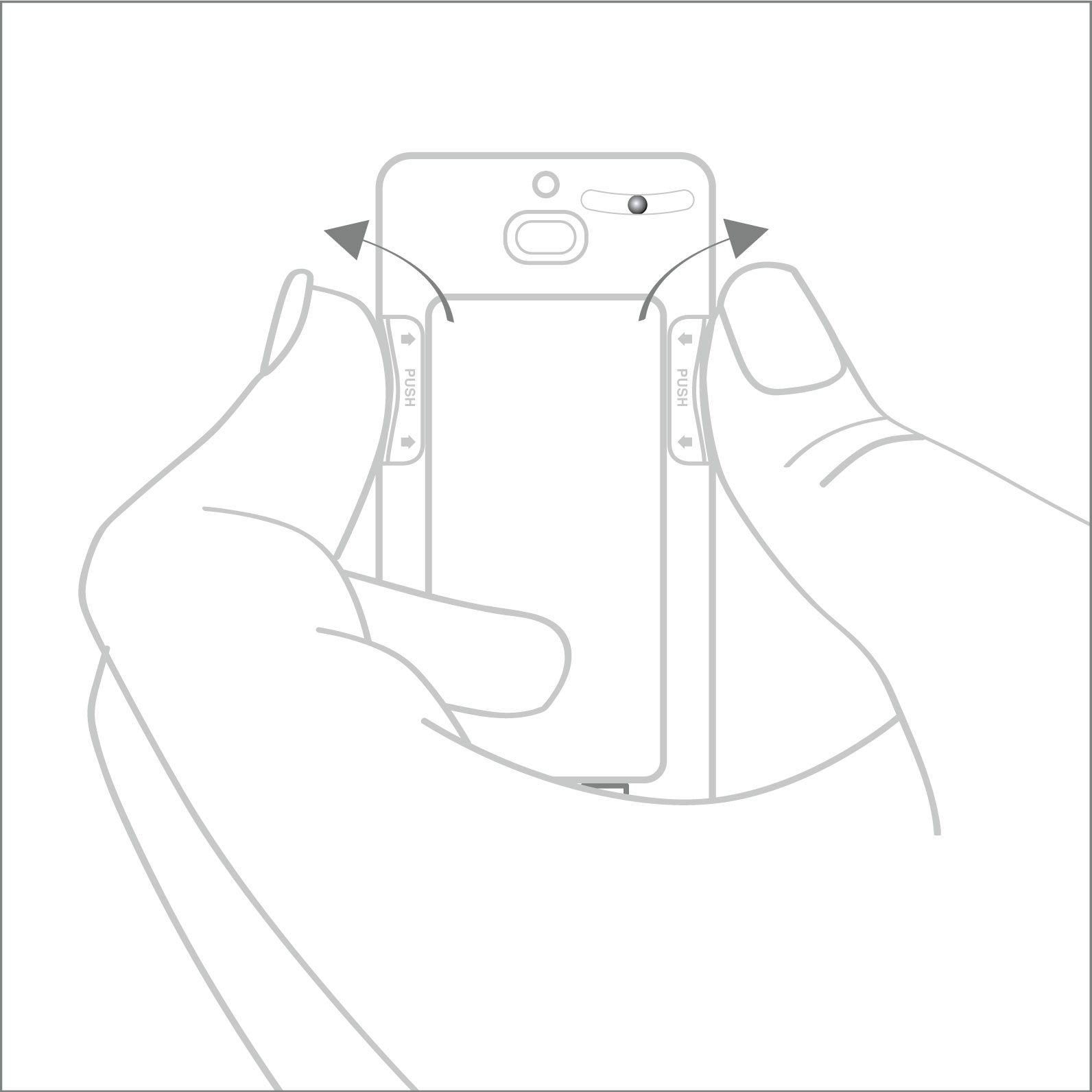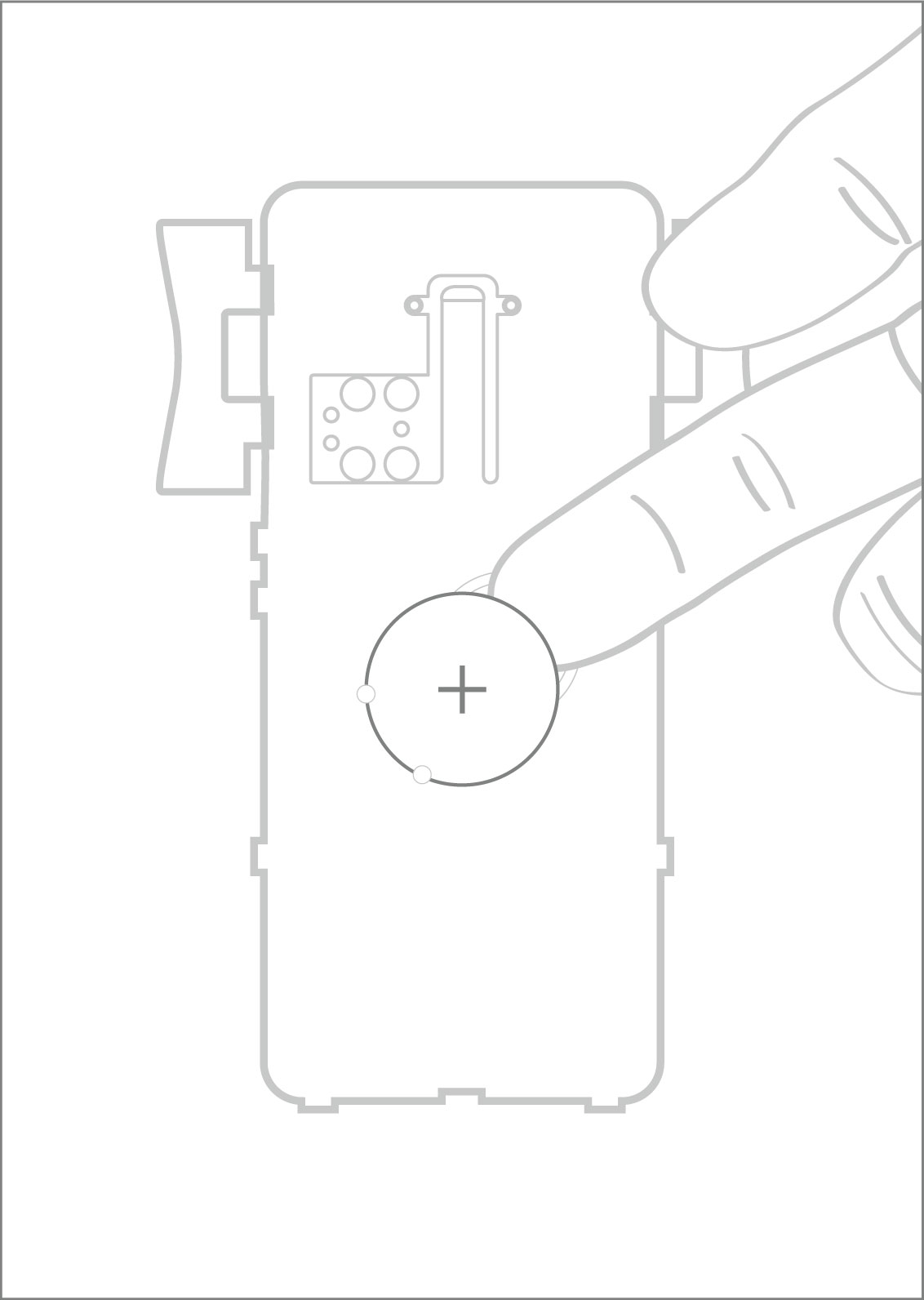 Replacing the module assembly:
Line up the tabs on the bottom of the module assembly with the arrows on the bottom of the mounting plate.
Tilt the top of the module assembly up and press it firmly until it clicks into place.