Before connecting the Instant Switch, be sure your compatible iDevices product is connected and running the most up-to-date firmware. For instructions on updating firmware, Click Here.
Follow these steps to connect your Instant Switch:
1. Remove the battery tab. Pull the plastic tab out from the back of the product and discard. After pulling the tab, there will be a quick white flash on the Instant Switch LED. Instant Switch will then blink blue for the next 30 minutes to indicate it is advertising and can be seen by the app for setup.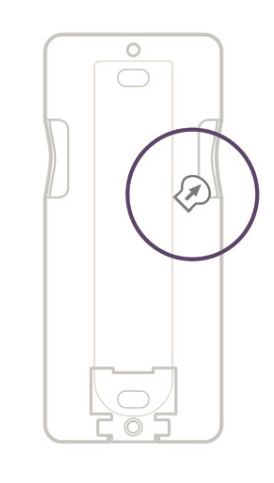 2. Next, launch the iDevices Connected app. The app will guide you through setup and placement of the Instant Switch in your home.
3. Tap the 3 lines in the upper right-hand corner.
4. Tap "Add Product."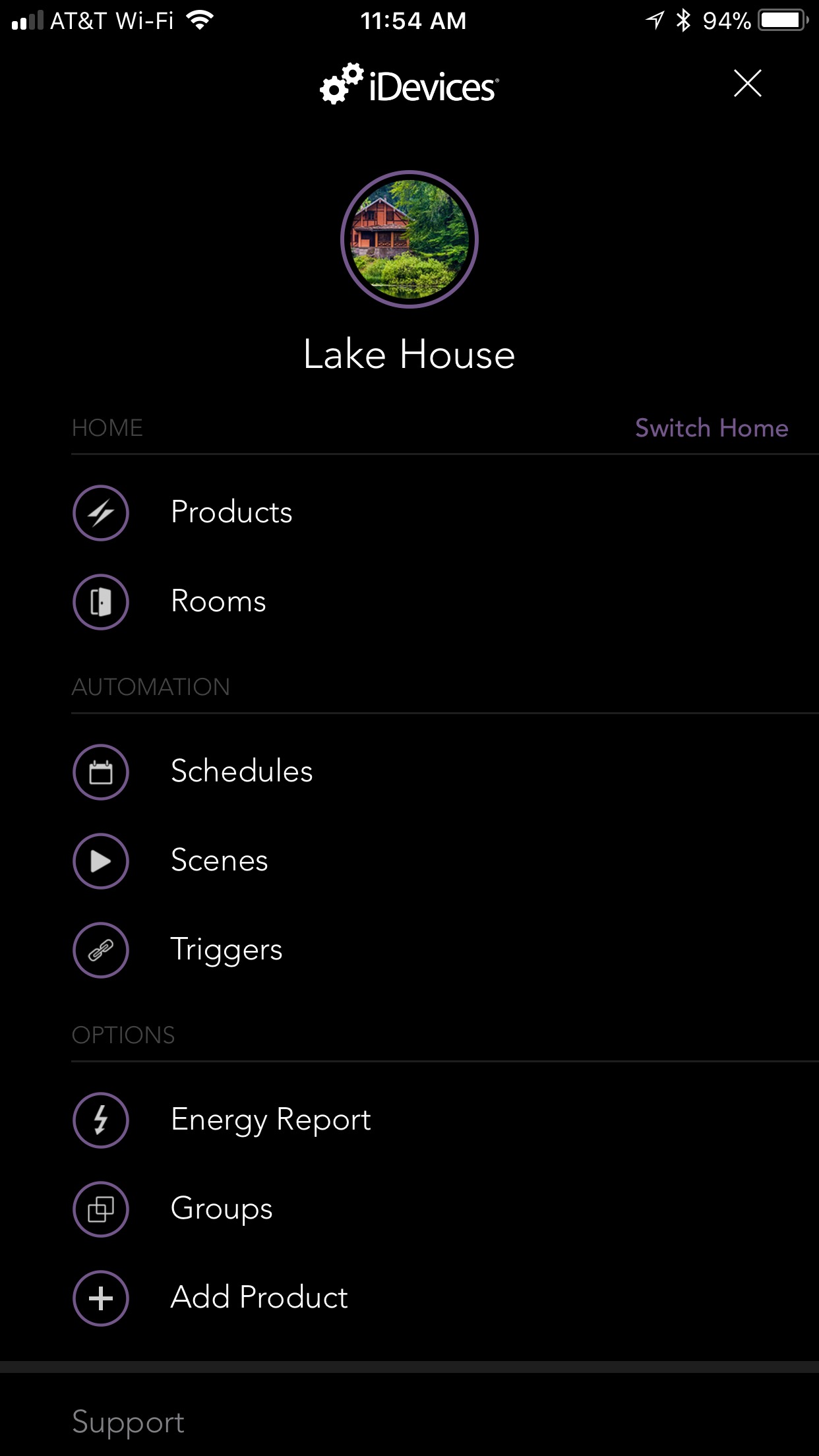 5. Tap the Instant Switch that appears.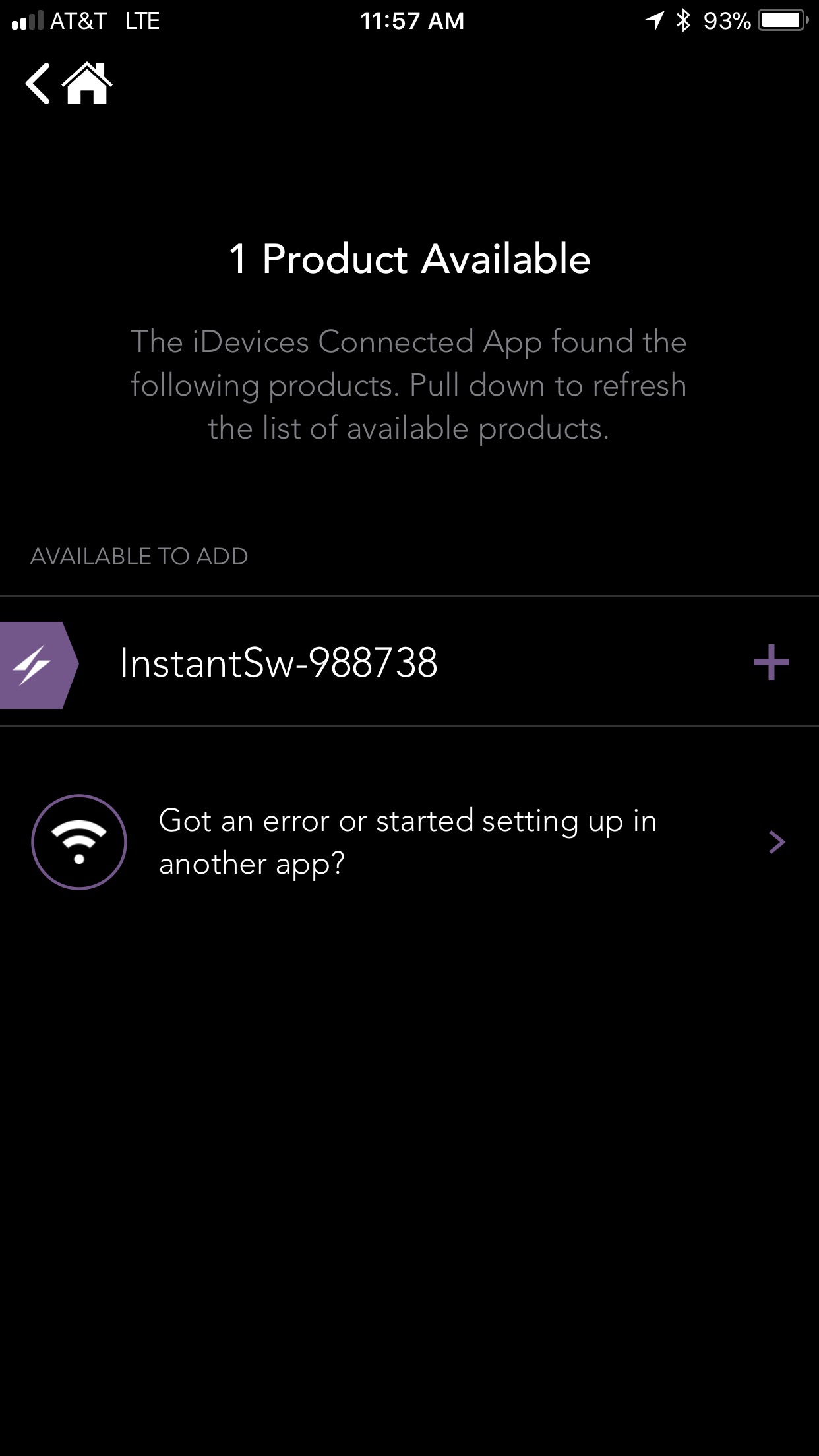 6. The app will identify the Instant Switch; confirm the LED on the Instant Switch is flashing purple, then tap "Yes."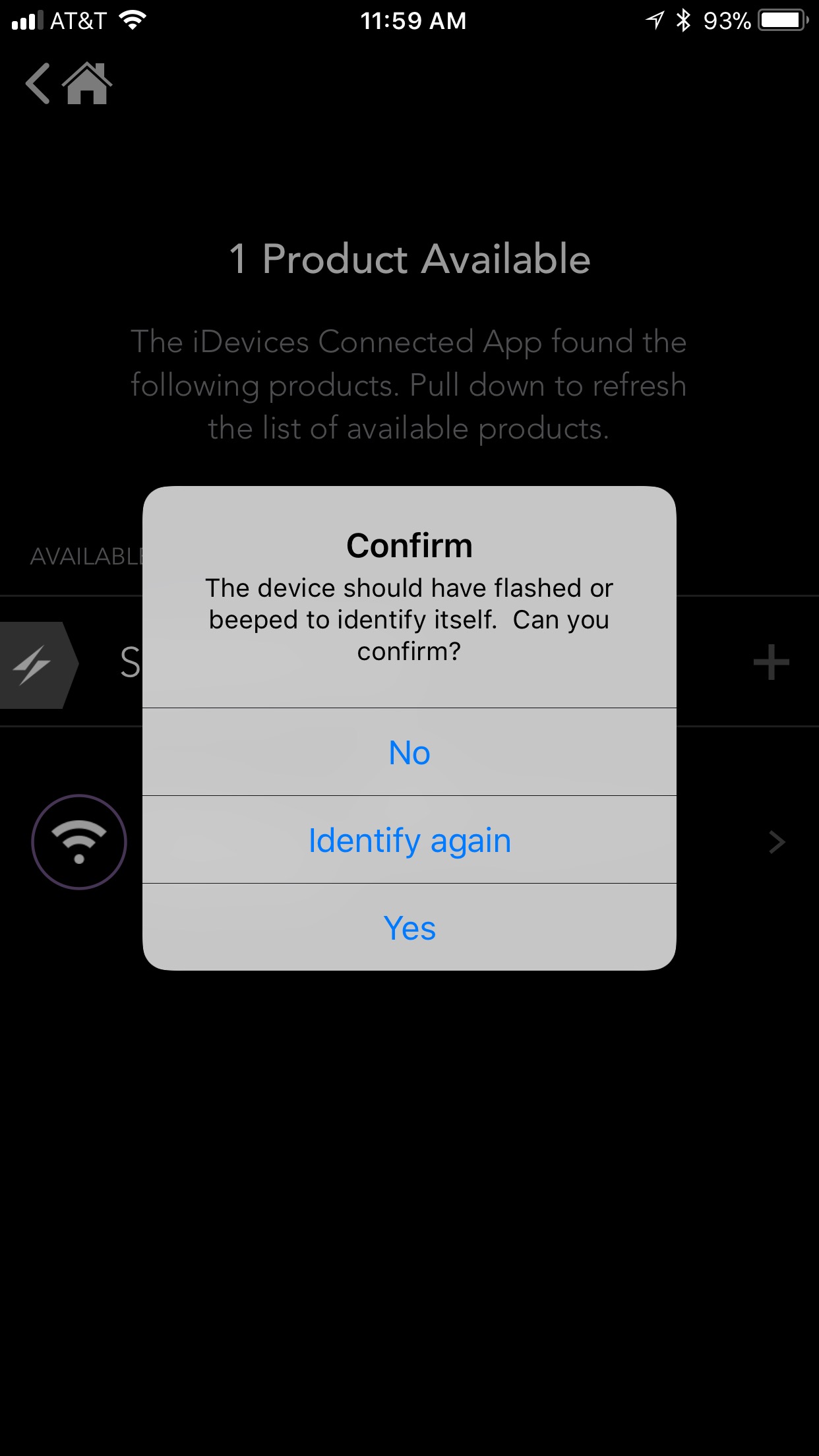 7. Bring the Instant Switch to the location you will be placing it. This will ensure that the Instant Switch has a strong signal to the iDevices product you are connecting it to. Once you've reached the location, tap "Okay, I'm there."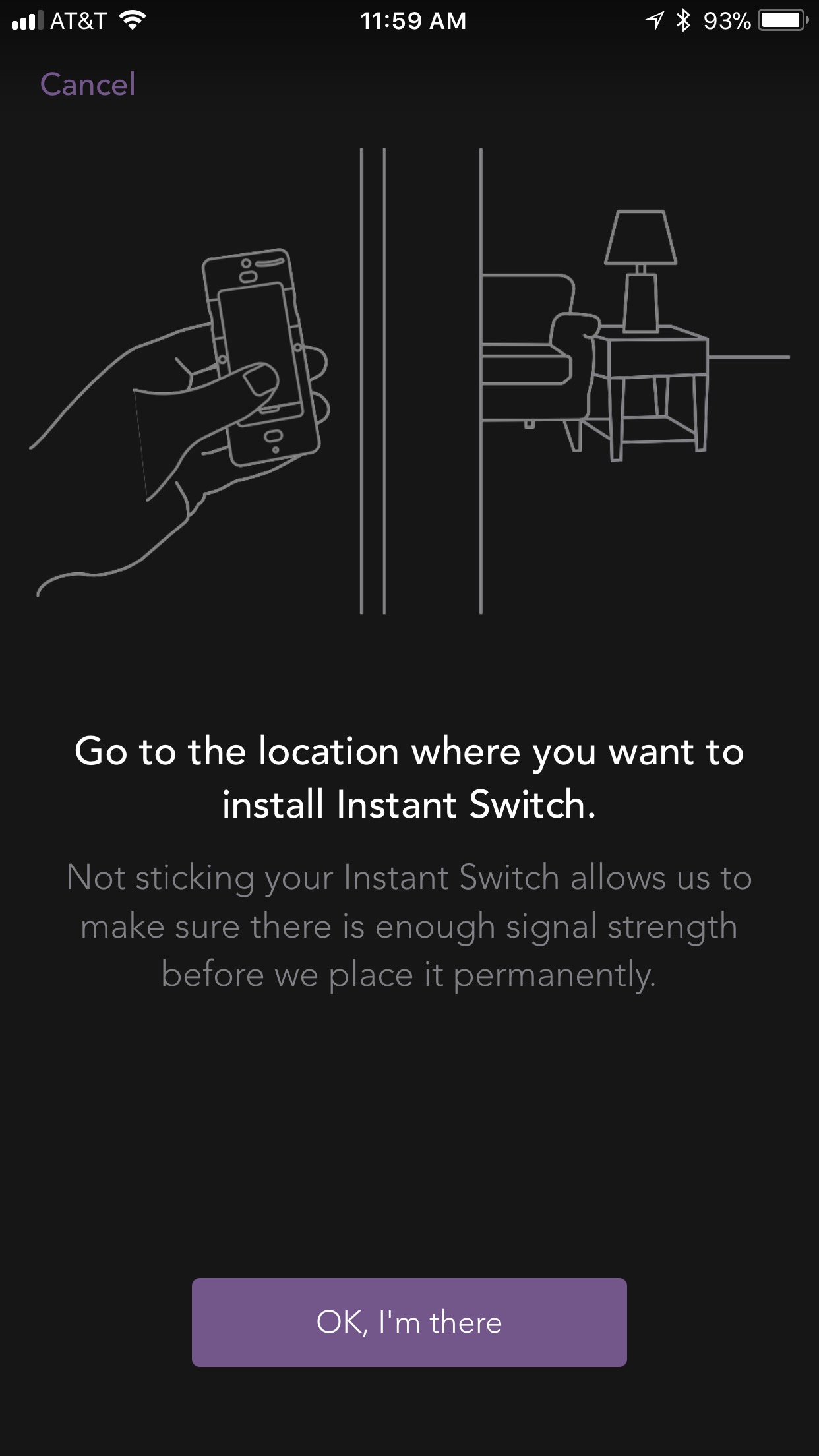 8. Select the iDevices product that you want to pair with.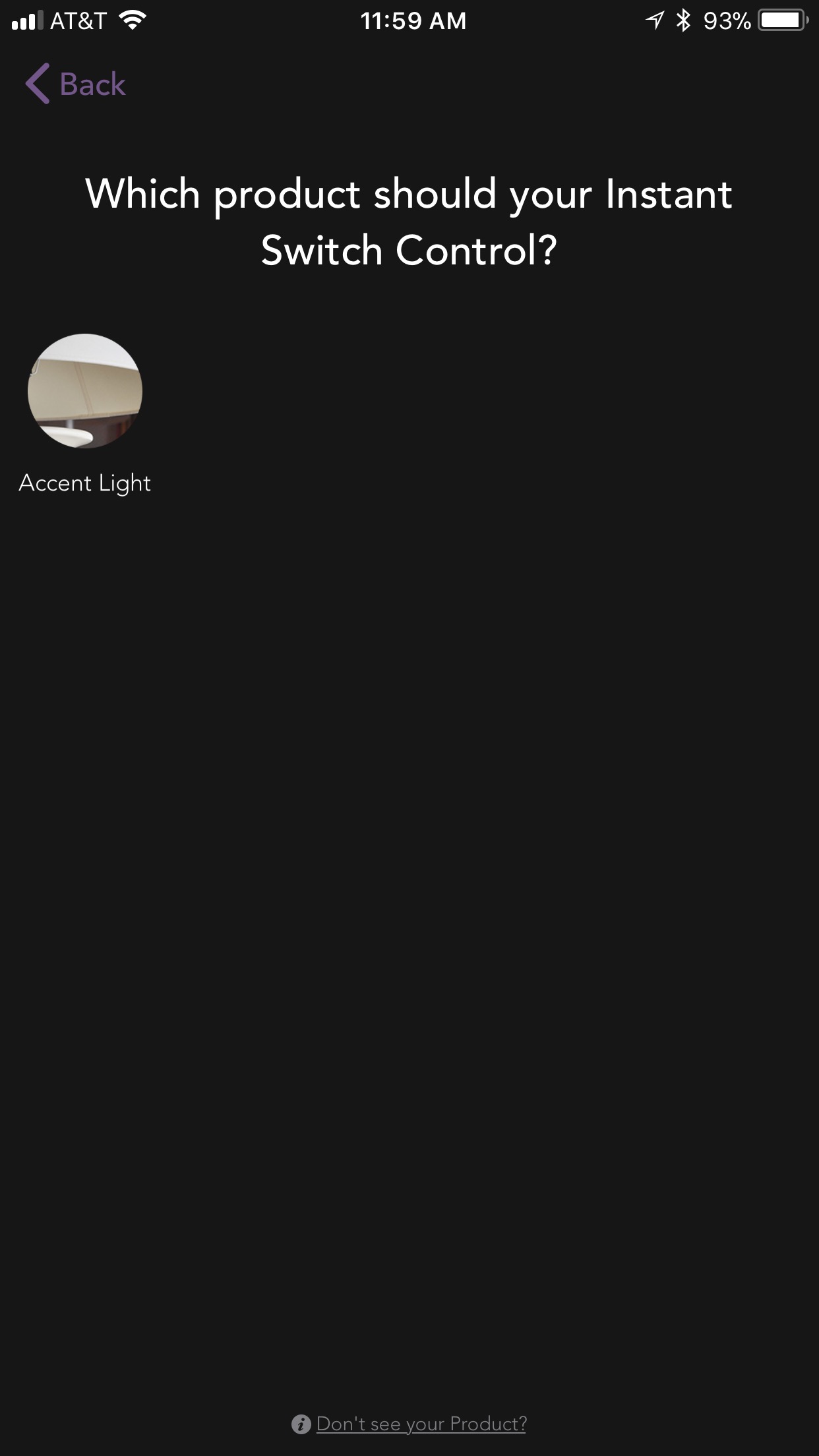 9. The Instant Switch will begin pairing to your iDevices product. The pairing process takes approximately 35 seconds, but can take up to 90 seconds if the iDevices product is farther away.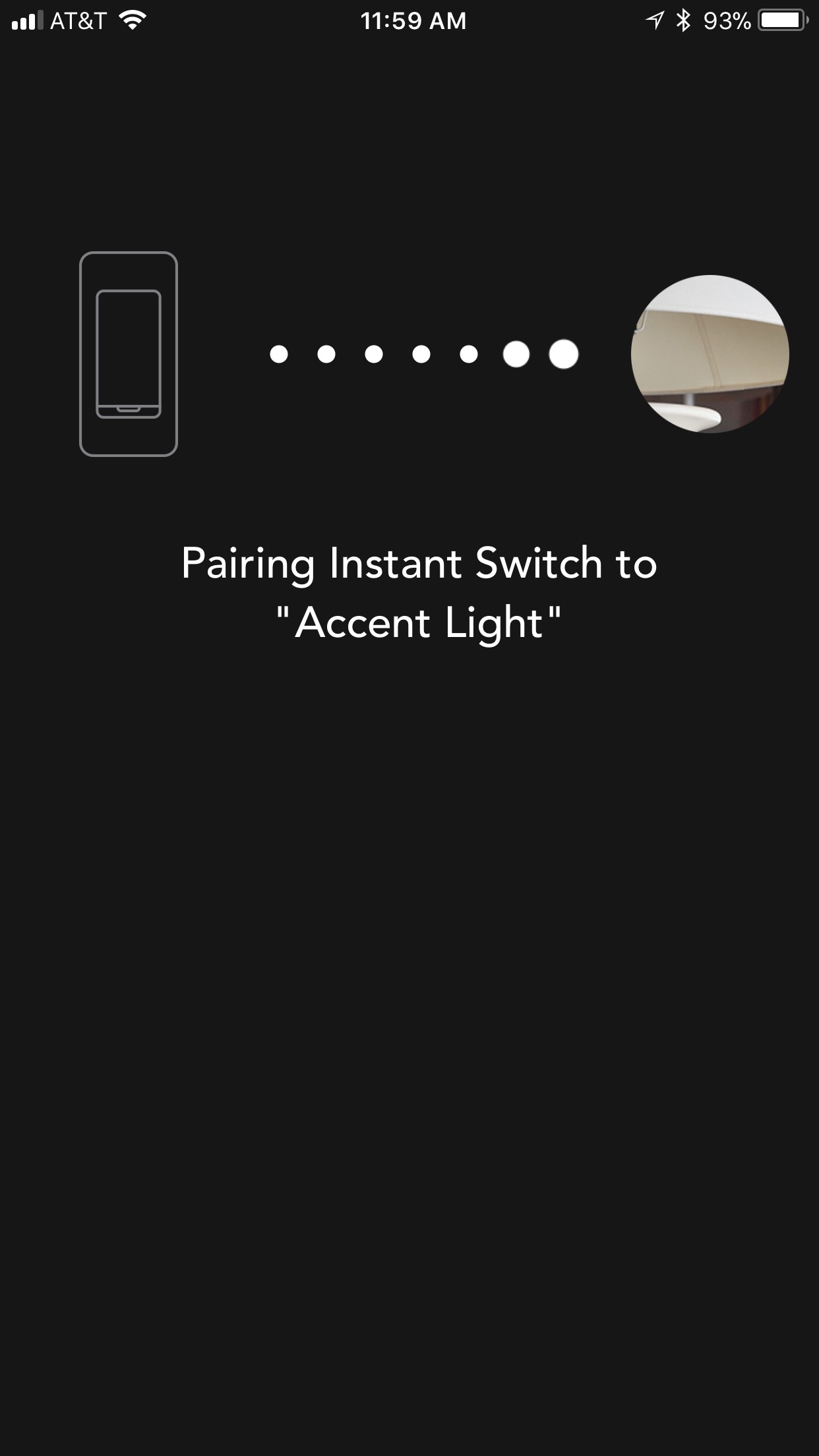 10. Now that Instant Switch is paired; you can install your Instant Switch.